Friday Night Peace Walks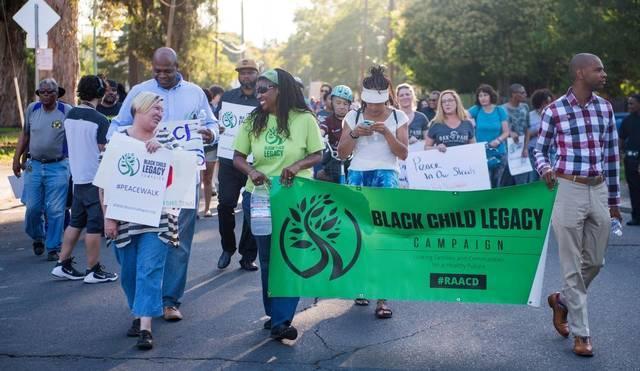 Please join the Greater Sacramento Urban League, the Oak Park community, community leaders, Black Child Legacy Campaign leads, the faith community, elected officials and other concerned citizens in the Oak Park Walk for Peace on this Friday and every Friday there after. Yes, every Friday we will walk in Oak Park to stop violence and to support a thriving community that works for everyone. We need you to join us and help us make a difference in our community, our City and our County. Each week we will 1.) Walk for Peace on Friday, 2.) Follow up with voluntary contacts, and 3.) Collaborate and connect resources to help people in need.

The Oak Park Walks will start and end at the host churches. The list is included below. In addition, please feel free to visit our calendar on our website at www.gsul.org at any time to confirm the starting point location.
February 2018 Starting Location:
City Church (3860 4th Ave)
Time: Every Friday 5:00 PM – 6:00 PM
Contact: Brianna Davis (916) 732-3699