2nd Annual Oak Park Smart Basketball Tournament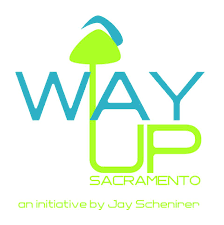 Way Up! Sacramento is recruiting Volunteers!
We are currently looking for volunteers to assist us with our 2nd Annual Oak Park Smart Basketball Tournament at Sacramento High School on Saturday, May 12, 2018 8:00am-5:00pm (smaller shifts are available).
For the last 8 weeks our Oak Park elementary basketball players have worked hard to prepare for this day! They are excited to play in a basketball tournament that include their peers from six elementary schools in Oak Park including Bret Harte Elementary, Capitol Heights Academy, Ethel Phillips Elementary School, Father Keith B. Kenny Elementary School, Oak Ridge Elementary School and PS7 Elementary.
We are excited to host this tournament at Sacramento High School and welcome 250+, principals, school staff, students and families from the Oak Park community! Last year students could be heard bouncing basketballs and practicing at 7:00 am and ready to play basketball! Lunch will be provided.
We invite you to join in the excitement! Please consider volunteering your time!
Click here to sign up!