Randal Seriguchi On Indivizible's Political Forum
Black Agenda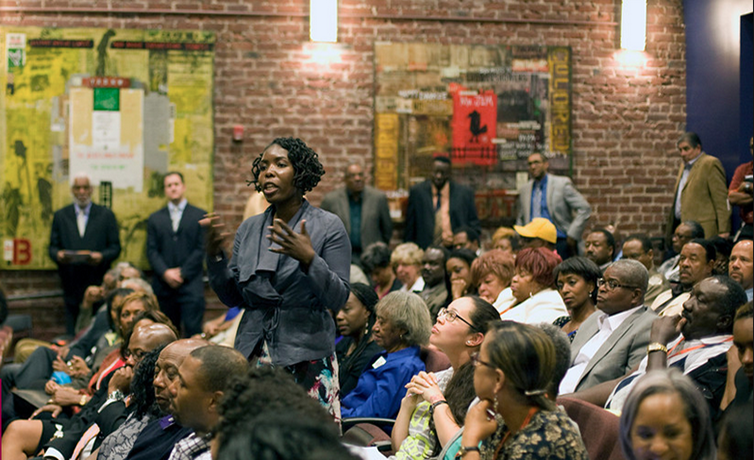 Indivizible's monthly meeting and political forum took place this past Monday at The Guild Theatre in Sacramento. With over 240 eager attendees, Indivizible first political forum proved to be a sweeping success.
As the primary election draws near, candidates were eager to address the concerns of our communities, as well as discuss how each planned on making a better Sacramento.
4 of the 12 City Council candidates – Ali Cooper, Abe Snobar, Rick Jennings and Rosalyn Van Burn – were in attendance. Two State Senator candidates (all running within district 6) – Johnathan Zachariou and Richard Pan – were present. Jim Cooper, running for Member of the State Assembly in District 9, was in attendance and Jrmar Jefferson, running for County Supervisor in district 2, presented to members.
All candidates were welcomed with much gratitude from their potential constituents.
"I thought it was powerful. Its not often that we have an African American focused civic events outside of the church…" ~Randal Seriguchi

Randal (Randy) Seriguchi, Indivizible Education Coalition Lead, recaps the political forum at Monday's meeting.
Randy, why was it important for Indivizible to host a political forum for Sacramento's African American community?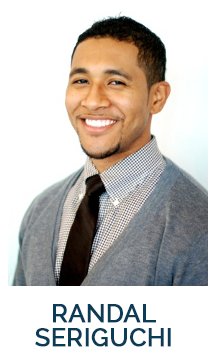 The forum was important for the community to really spark an increase in civic engagement and productive citizenship.
As citizens, we live here, we reap the benefits of great city administration and management, but rarely do we ask how are these things happening and how can I be apart of making Sacrament better. Well, it starts with your elected representatives!
What was the overall sentiment of the room at last Monday's candidate forum?
I thought it was powerful! Its not often that we have an AfricanAmerican-focused civic events outside of the church, but when we do it's extremely refreshing to see it done well and to see it done with a comprehensive inclusion of our community.
I thought the audience gave the candidates challenging questions and that showed the level of engagement that I think we need to see more often in the African American community.
What was the best audience question and why?
Dr. Flo Griffen asked all candidates how they would balance potentially competing interests of economic benefits and health considerations for the community. I thought this was a great way to explore the thought processes of the candidates as well as give the members of Indivizible a flavor for what hard decision making is for our elected officials.
I think all candidates gave good responses to the question, but more importantly the community was able to stand in the shoes of an elected official for a moment. It's not an easy job!
What was your main takeaway from the candidate forum?
We can't stop here! The momentum, the energy and the passion were all there but, as a community, we can't be complacent with just a candidate forum.
Yes, it's important for all residents of Sacramento to head out to the polls during the primary elections in June and in the general elections in November, but we're all capable of giving more than just our vote and this political forum was proof of that.
This forum was a great launching pad toward greater opportunities of African American political influence!
We encourage you to be in attendance at Indivizible's May meeting, where we will be resuming the 2014 Sacramento Speaker Series with special guest Dr. Harry Edwards.