Guerrilla Gardener Ron Finley Leading Sacramento To A 'Nutritional War' Victory
2015 Speaker Series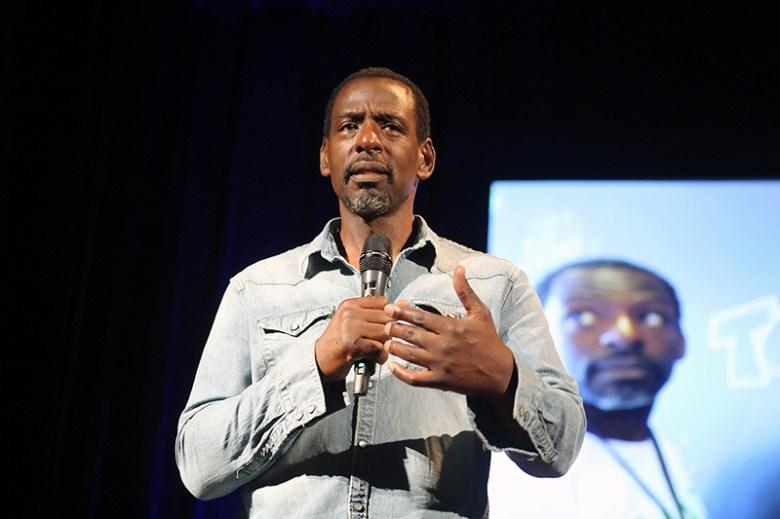 Indivizible's local installment of Ted Talks, Ted X, featuring Los Angeles urban farmer Ron Finley, proved to be a monumental success, as it added a level of transparency to a subject that has plagued our communities for years: lack of proper nutrition in the hood.
Despite Finley's growing popularity with supporters world-wide, Los Angeles' very own guerrilla gardener charmingly reminded Indivizible members that all he did to gain all this publicity, and ignite this nutritional revolution, was simply plant a carrot on the sidewalk.
A black man planting carrots should not be special, we have to get back to the soil! @RonFinleyHQ
Through Finley's story, the Sacramento community had the opportunity to learn the importance of bringing nutritional change to Sacramento communities, making it a sustainable concept. Urban farming is much deeper than a mere passion for gardening, it's about sustainability within our communities; creating a system that can uplift neighborhoods nationwide.
"If kids grow kale, kids eat kale. If they grow tomatoes, they eat tomatoes." @RonFinleyHQ
What happens if there were no more grocery stores or the economy suffered a food shortage that threatened your family's ability to eat? What do you do? How will you sustain? These are the questions that Finley was prepared to fight for in his local South Los Angeles neighborhood, and these are the very questions Finley wants to help communities nationwide, including Sacramento, prepared to answer for themselves.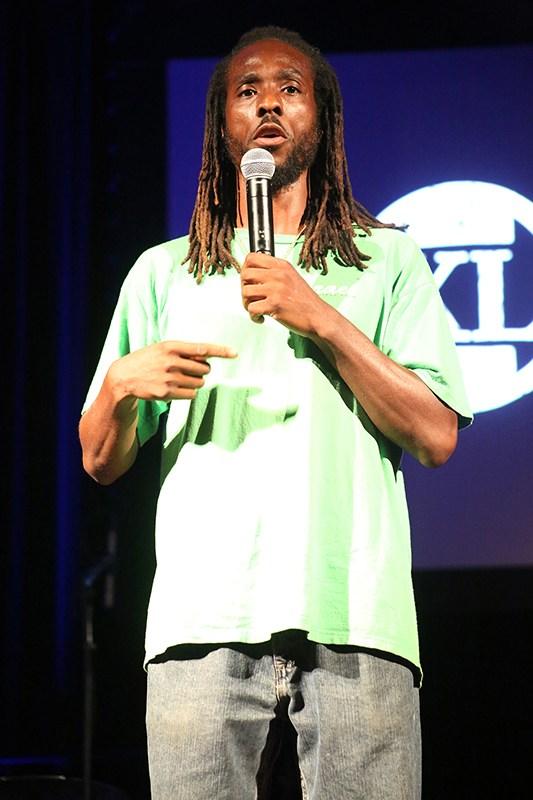 Dozens of local urban farmers, chefs, and horticulturalists came out to support Finley's mission and efforts, helping spread the urban farming gospel. Special guest, Chanowk Yisreal spoke life into members, as he detailed how his family farm, as well as the Oak Park community, is transforming Sacramento's hood for good, proving to the world the farm-to-fork initiative isn't just a silly fad, but here to stay.
To further solidify the sentiments for the evening, members enjoyed a stellar performance by Sacramento's very own, Karega Bailey and his soulful collective.
A perfectly blended set of sultry voices alongside a serenading trumpet, helped to layer Bailey's sincerely memorable oratory presentation, motivating the audience with just the right amount of hope and resiliency.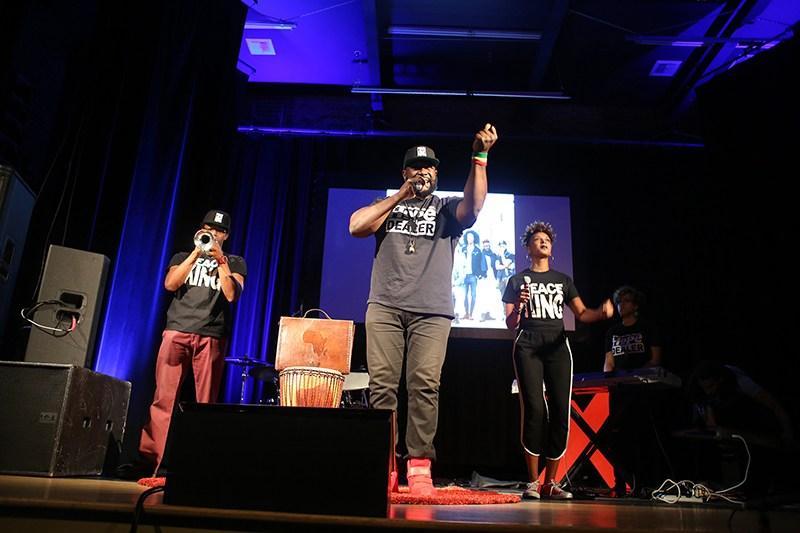 Sacramento's brave new voice, UC Davis freshman, and Indivisible member Takarra Johnson also took to the stage with a chilling reminder of what it means to be black, and female, in "Killer California". The crowd took to Johnson's youth-centered indoctrination, giving rise to the new, much younger, yet active, American voice!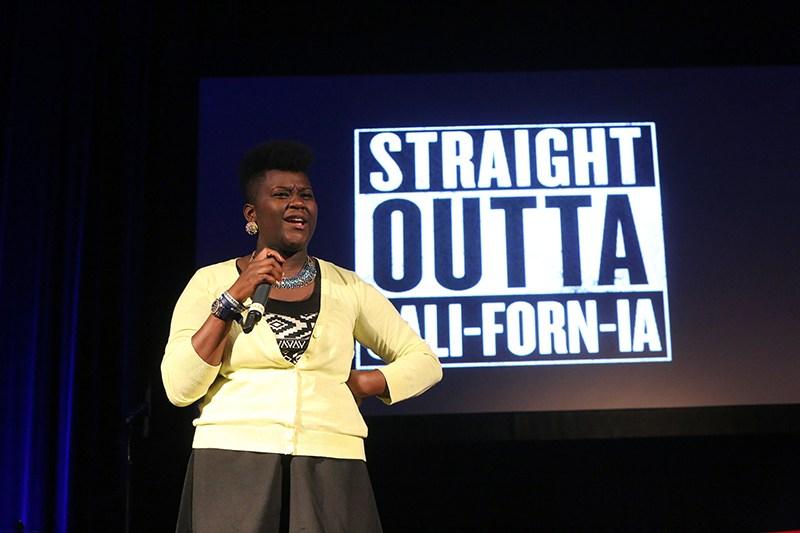 If you missed August's speaker series, we hope to see you next month at the September installment, featuring legendary multicultural artist Dr.Synthia Saint James!
Please be sure to take a few moments to learn more about The Ron Finley Project in Southern California, and also educate yourself about the horticultural revolution that's happening right here in Sacramento, with urban farms such as the Yisreal Family Farm and Soil Born Farms.
Learn more about joining the Indivizible community today!
note: all images courtesy Maria Christie Photography