Civil Rights Legend Ambassador Andrew Young Comes to Sacramento
2015 Speaker Series
He is a civil rights legend.
He is the first African American to be appointed as the U.S. Ambassador to the United Nations.
He was a United States Congressman.
He was one of the most successful Mayors of Atlanta, GA and was instrumental in bringing the 1996 Olympics there.
He has over 100 honorary degrees from universities worldwide.
How much of an introduction does Andrew Young need?
Mayor Johnson led another great conversation with Ambassador Andrew Young at the Indivizible meeting this March. After breaking the ice early with a story about having breakfast with Ambassador Young when they first met (you have to come to the meetings for the good stories!), the Mayor opened the conversation with a personal tone: "So Ambassador—tell us about Andrew Young. What was it like growing up?"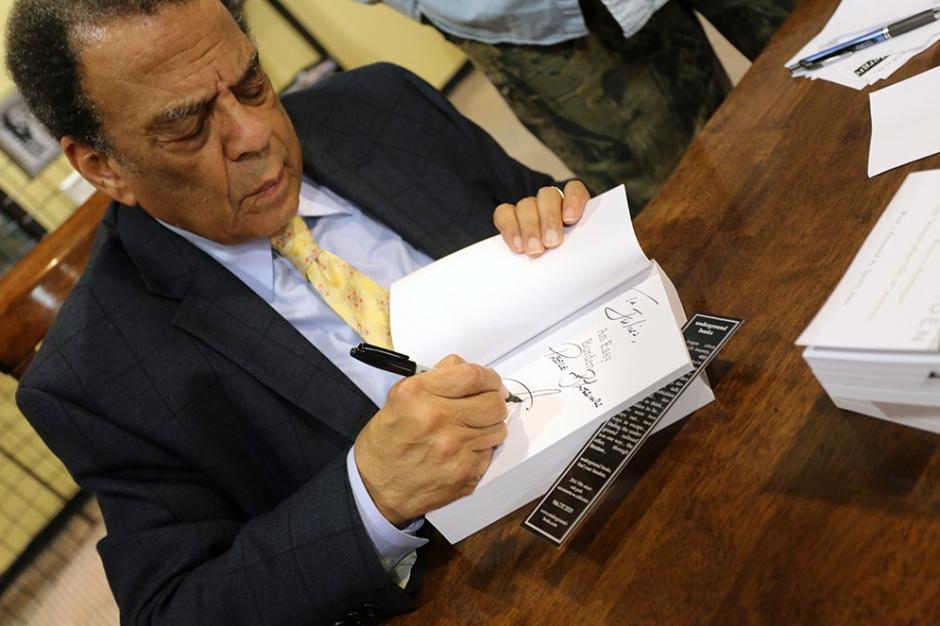 One of the greatest speakers to grace the stage of the Guild, Ambassador Young kept the Sacramento crowd grounded with his humility—as just another black boy who grew up in New Orleans, he wanted everyone to know that he had the same problems as the rest of us. He learned everything he needed to know about life from New Orleans: from getting disciplined by his father to banding together nickels with kids in the neighborhood to buy lunch, Ambassador Young's theme of humility rang throughout the evening.
"You can do everything you can do," he started. "When you've done everything you can do and failed, you let go and let God."
The conversation did get deep at times. As one of Dr. Martin Luther King, Jr.'s most trusted associates and friends, Ambassador Young has one of the most authentic insights on the American civil rights movement in the world. He marched in Selma and Birmingham. He traveled internationally alongside Dr. King. He saw Dr. King lose his life in Memphis.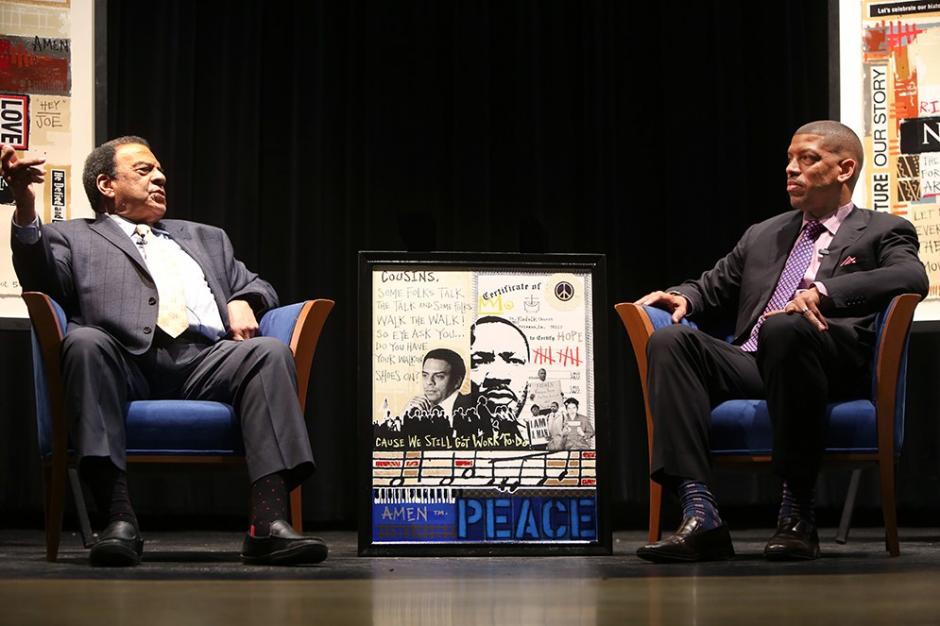 Ironically enough, Ambassador Young wanted to be in the movement, but didn't want to be in the middle of it—even when he was with theSouthern Christian Leadership Conference (SCLC).
In line with the rest of his humility, he shared: "At SCLC, everybody was a star but me. I used to think of myself as a point guard. Hosea Williams, Jesse Jackson, James Bevel, Ralph Abernathy, MLK—[those were] stars; all stars. That's like playing behind Michael Jordan and thinking you're going to make a difference."
Ambassador Young ultimately attributed his humility as the key to his success. "Almost everything you do in life prepares you for something else," he said. "[Being with the SCLC] was good preparation for being mayor—you showcase your stars." He made it clear that teamwork was the cleanest path to success and humility is the greatest tool we have to maximize teamwork.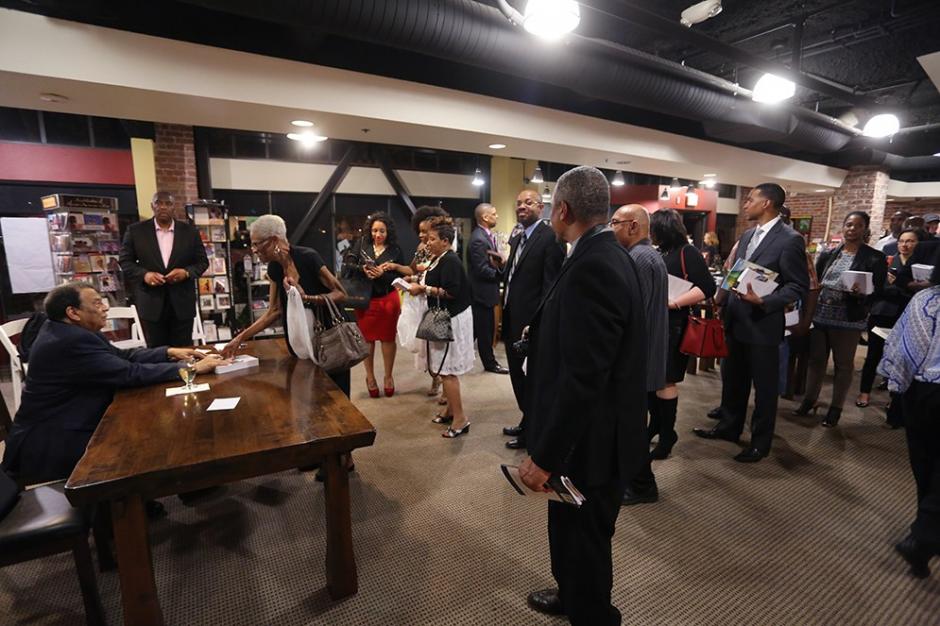 As the Mayor closed out with our special guest, the Ambassador left us with some sage advice when dealing with life's challenges. "You can do everything you can do," he started. "When you've done everything you can do and failed, you let go and let God." We were blessed to have approximately 300 Sacramentans with us in the building. Thank you for joining us, Ambassador Young!
We want to give a special thanks to the Starbucks Corporation and California Health and Wellness for sponsoring our speaker series. We'd also like to thank Reverend Kevin Ross of Unity Sacramento, Alpha Phi Alpha Fraternity, Inc. – Zeta Beta Lambda Chapter, Improve Your Tomorrow of Valley High School, the Sacramento Observer, KJ2 Productions, Maria Christie Photography, and STAND UP for Great Schoolsfor helping us put together a wonderful event with Ambassador Young.
Don't miss our next Indivizible meeting on April 20, 2015! Happy Easter!