6 Life Lessons From Legendary Multicultural Artist Dr. Synthia Saint James
2015 Speaker Series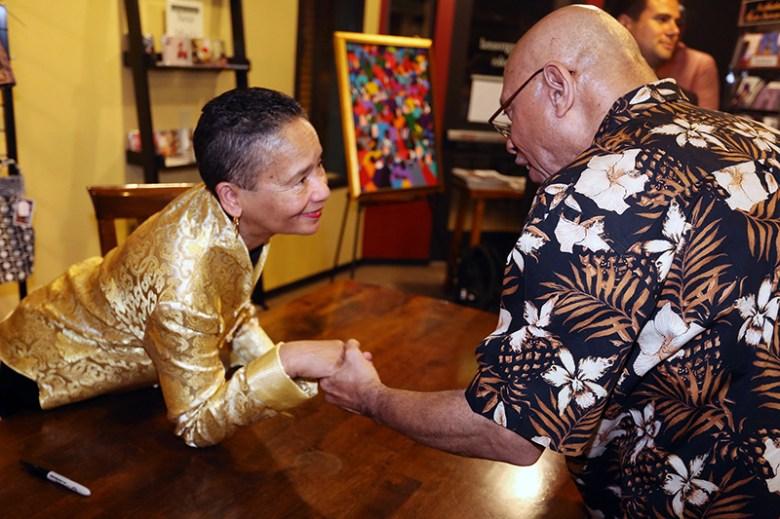 Sacramento, as the politically charged community it's known to be, has a tendency to breed and attract left-brain thinkers. Despite such realties, there's an insistent, continuously building desire to cultivate artistic expression in our Sacramento communities and Indivizible's September guest speaker, multi-cultural artist Dr. Synthia Saint James, proved to be the perfect segue into the arts and culture conversation.
Saint James gave members the blueprint behind her accomplishments, by way of the small, yet impactful, life lessons she's learned growing into the successful artist and creative she is today.
[1] PASSION IS THE NO.1 ELEMENT OF SUCCESS
For some, passion is something that you propagate exclusively on personal time. However, today individuals are breaking glass ceilings, showing that it's not impossible for your passion to turn into something fruitful, even a sustainable career.
Saint James proved to be the passion poster child, as she described to Mayor Kevin Johnson, and Indivizible members, how she was able to blossom into the celebrated visual artist she is today.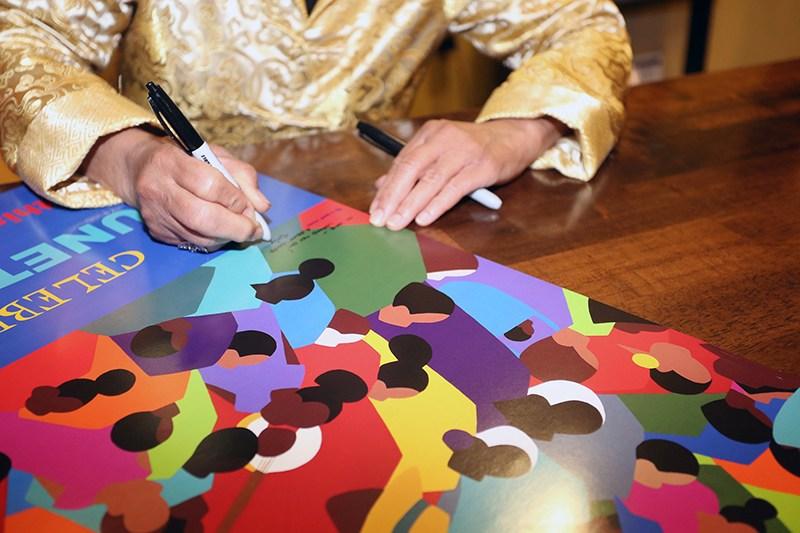 "Whatever your passion is, go for it," says Saint James, empowering meeting-goers. Saint James sold her first painting in 1969 for $75 and 46 years later it is her undeniable grit and perseverance, that catapulted her career to include, composing the 1997 United States Postal Service Kwanzaa stamp, a piece of work featured in the upcoming Obama library, and other countless accolades that gets her recognized world-wide.
[2] FIND DIRECTION IN THE WORLD'S MOST ANCIENT FORM OF CREATIVITY
In Saint James' case, The Best of Sade is the perfect motivator to keep her artistry in tact. Saint James lightheartedly revealed music has the power to unleash her imagination, especially when she's up against a seemingly impossible task.
It is easy to mistakenly forget, and even underestimate the power music has over our creativity. In a world that can at times seem random and pattern-less, music provides some context to our consciousness, strengthening our well being, creativity and quality of life.
[3] THE BUSINESS BEHIND YOUR ART
Any passion that you turn into a stream of income will require you to learn more about the business behind it. Saint James revealed how the jobs she took as a young adult helped her to learn the business behind her art; especially as it relates to marketing and proper business acumen in the art world. This proved to give Saint James a clear competitive advantage, setting her apart from her counterparts.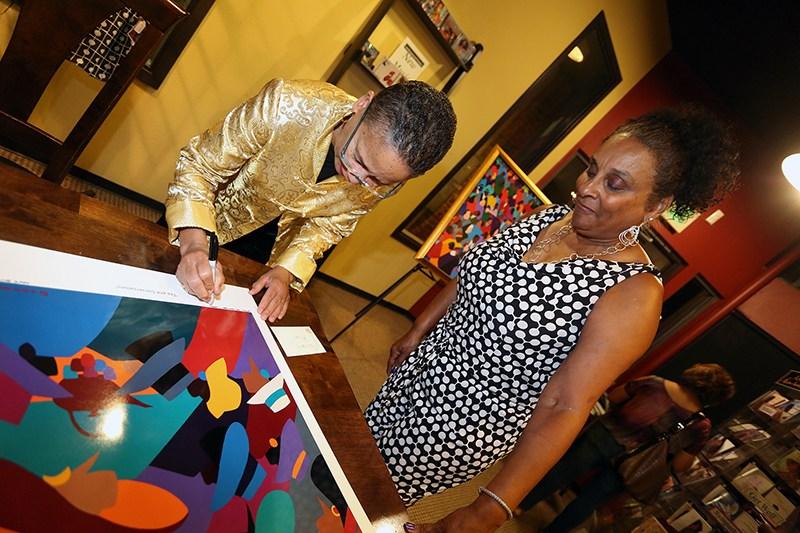 [4] CULTIVATE YOUR SPIRIT FIRST
This world has the uncanny ability to keep you highly distracted from what's most important in life: OUR SPIRIT! Between work, bills, jury duty, and the 101 other tasks that we have to get done on a daily basis, we often push our own personal development to the wayside.
Saint James warned against such, describing how she wakes up as early as 3:00 am, every morning, to serve her own spiritual and creative needs before she gets into her daily routine. On a good day, she prefers taking long walks along the beach, chanting prayers and affirmations, fueling her holistic awareness.
[5] RECOGNIZE HOW UNIMPORTANT CRITICISM CAN BE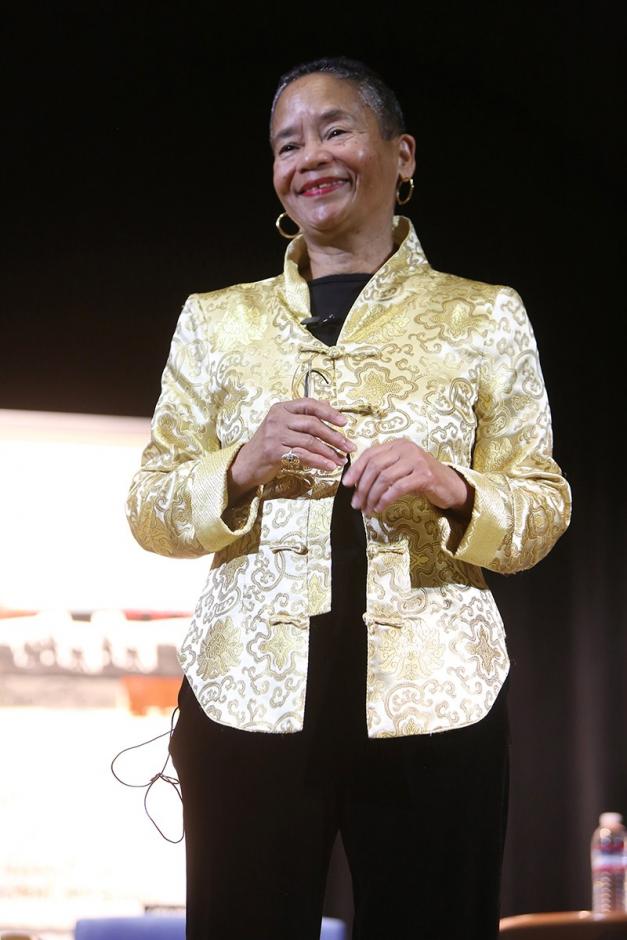 Bottom line, not all constructive criticism is created equal! You simply can't listen to everyone's opinion, or else it will diminish the individuality in the quality of your work. She urges creatives in the crowd to stay true to their own artistic vision, even when others don't understand it.
[6] YOUNG PEOPLE NEED ART, LIKE THEY NEED AIR TO BREATHE
One of the very last questions Mayor Kevin Johnson asks Saint James, was her opinion on the importance of art for young people today. Saint James' face lit up, passionately revealing that if "you don't have art, you don't have balance." She warned of the importance of exercising both the left and right side of our brains, on a daily basis. "There's something about the outlet of creativity that keeps us sane," Saint James says peacefully, as she encourages members to help our youth to continue to explore their creative side.
We are extremely grateful to have welcomed such an empowering and creative soul – Synthia Saint James. We encourage you to bookmark these powerful life lessons we've gained from Saint James and we hope to see you at our October installment of the 2015 Speaker Series, featuring "the fastest woman in the world," Marion Jones!
Photo Credit: Maria Christie Photography