2021-2022 Virtual Admissions Lottery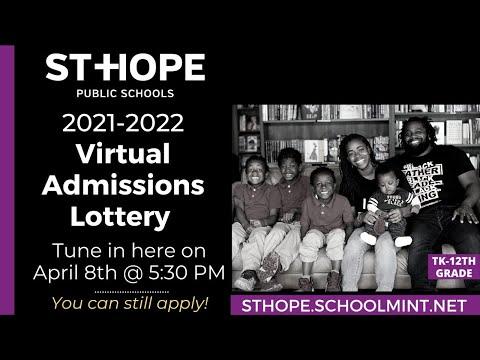 This 2021 Virtual Admissions Lottery is a free, virtual event open to all applicants of PS7 Elementary School, PS7 Middle School, and Sacramento Charter High School and families. The lottery will be hosted on April 8, 2021 at 5:30 pm. A computer generated, random drawing will be conducted for each grade level TK – 12. Applicants will receive a message from various St. HOPE leaders. Check back here on Thursday, April 8, 2021 at 5:30 pm to view this message.
Haven't applied? Submit your scholar's application online at sthope.schoolmint.net or by calling our office today at 916.649.7910.
For more information, connect with our team at 916-649-7910.