Former WNBA player, Sacramento High alum to retire jersey during Senior Night
Tonight, Vicki Baugh will be recognized as part of Sac High's Senior Night and her jersey #22 will be officially retired.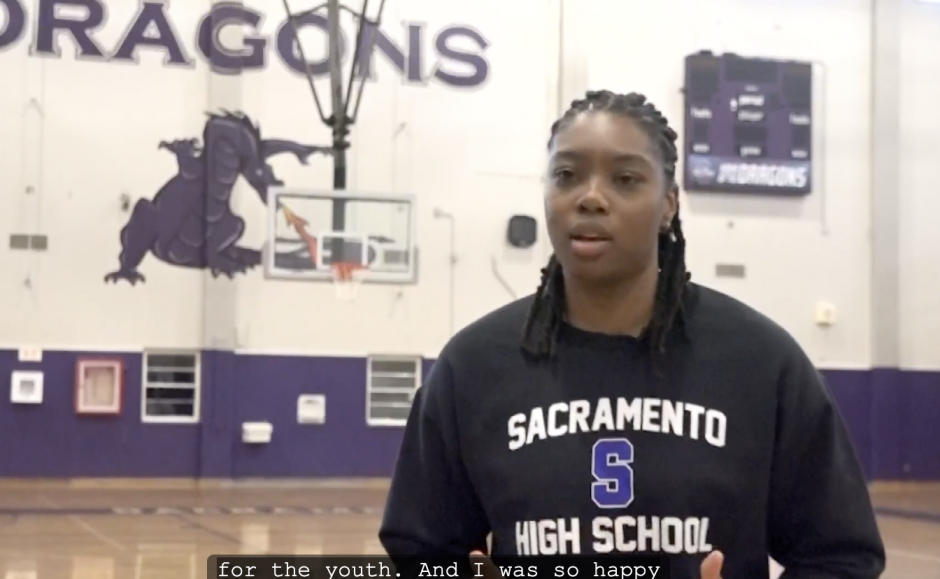 SACRAMENTO, Calif. — Vicki Baugh, a former WNBA basketball player and alum of Sacramento High School, will have her jersey retired Wednesday night.
Baugh graduated from Sacramento High in 2007 and was recruited to attend the University of Tennessee on a full scholarship to play for The Tennessee Lady Volunteers basketball team.
In 2012, she was selected in the WNBA Draft where she played over 78 games for the Tulsa Shock and the San Antonio Stars. Baugh also traveled the world and played for nine years overseas in South Korea and in Europe.
Wednesday night, she will be recognized as part of Sacramento High's Senior Night where Sacramento High will face El Camino High School in their final home game of the season. Baugh will be joined by family, friends and former teammates. The event will feature remarks and video highlights of her career.
"She's the first female that we've retired, and I think as an organization, we felt that she's done a tremendous job of doing things the right way," said Michele Massari, head coach of Sacramento High's women's varsity basketball team.
Massari is in her 16th season as head coach and has recently won the 300th game in her career. She mentioned that her motivation to continue to coach basketball is to be the alum that comes back to Sacramento and helps the continuous growth of Sacramento High and Sacramento as a city.
"There's nothing wrong with putting yourself out there," said Baugh. "Just knowing that you're influential, that's what I want to be. I want to be used as a tool for the youth, and I was so happy that Coach Michele reached out to me about having this opportunity. I'm finally home, so I'm able to come and be part of our history here."
The ceremony to retire jersey #22 happened tonight at 6:15 p.m. during a pre-game ceremony at Sacramento High. Baugh's plan is to get back to her community here in Sacramento and coach.
Former mayor of Sacramento and All-NBA point guard Kevin Johnson will join Baugh on the court as the only Sacramento High alums to have their Dragon jerseys retired.
"It's so important to never forget where you came from," said Baugh. "To motivate these kids and let them know you were once in their same exact shoes, that's what I want to do. I want to make myself known and come back to Sacramento and be an inspiration for others."