Highlights from the Seeds of HOPE Dinner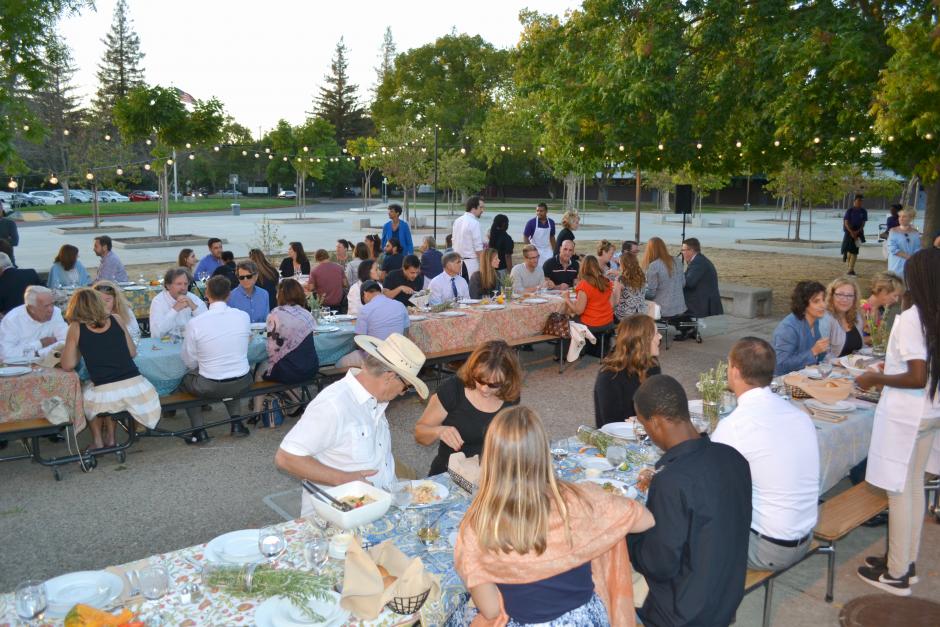 The Seeds of HOPE Dinner is a one-of-a-kind event that brings together students, all-star chefs, and community partners. The Annual Dinner supports the Edible Sac High Garden, which provides scholars with the necessary skills, tools, and confidence to make intelligent choices about the food they choose to fuel their bodies, while simultaneously providing opportunities to develop real-world business skills and acumen.
This year's 4th Annual Dinner featured a special tree planting, student-led tours, and a delicious community style dinner created by Chef Patrick Mulvaney, Chef Adam Pechal, and Michael Passmoore. Art students constructed glowing himmeli lights to hang in the garden, and biology students shared about the impact the garden is having on biological life. One of the fantastic rewards of the Sac High Garden is not only does it enable the Cooking and Garden Club members to reap the benefits of a lush learning environment, but it also teaches lessons on fighting hunger in the community – lessons that are slowly making their way into the curriculum for all students.
The dinner could not have happened without the students, the host committee of chefs, community volunteers, Mayor Kevin Johnson and his wife Michelle, and the dozens of community partners who all came together to celebrate the incredible things that are happening at Edible Sac High. For more information about how you can get involved or support the next Seeds of HOPE Dinner, contact us at ediblesachigh@sthope.org.