Activism Through Education
By Staff Writer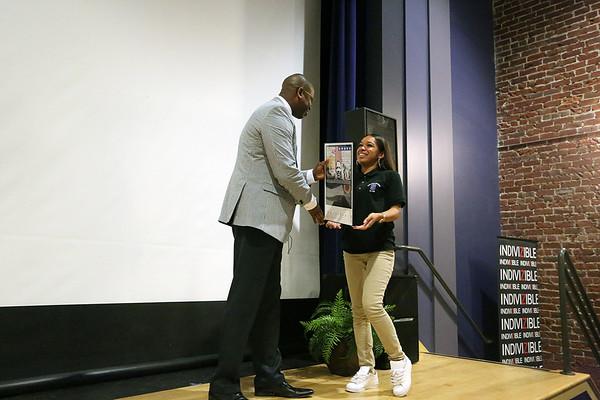 September's Indivizible program served as a pitch-perfect lesson on how to best inspire, uplift, and empower our young people. With school back in session, focusing on the advances made by trailblazers within the American education system helped facilitate an important dialogue about how we can help our young people become tomorrow's leaders.
The historic Guild Theater in Oak Park brought together one of Indivizible's most diverse crowds to date, and in doing so proved how important education is to the people of the greater Sacramento area. The event began with a video lecture by civil rights activist and education reformer Howard Fuller in which he emphasized the level of engagement our society needs to reach in order to position today's students for career success. Following Fuller's presentation, Eric Mahmoud, President/CEO/Founder of SEED Academy and a charter school expert, explained his theory of the "5 gaps" in education that prevent underserved students from reaching their potential.
The Indivizible Speaker Series will continue on Monday, October 17th from 6-7:30 p.m. at the Guild Theater with a celebration of the Black Panther Party's 50th Anniversary. Mayor Kevin Johnson will host an evening program paying homage to the civil rights pioneers who participated in this movement.
Admission is free for the first 50 people to RSVP. Sign up today!