Sac High Students Meet with NASA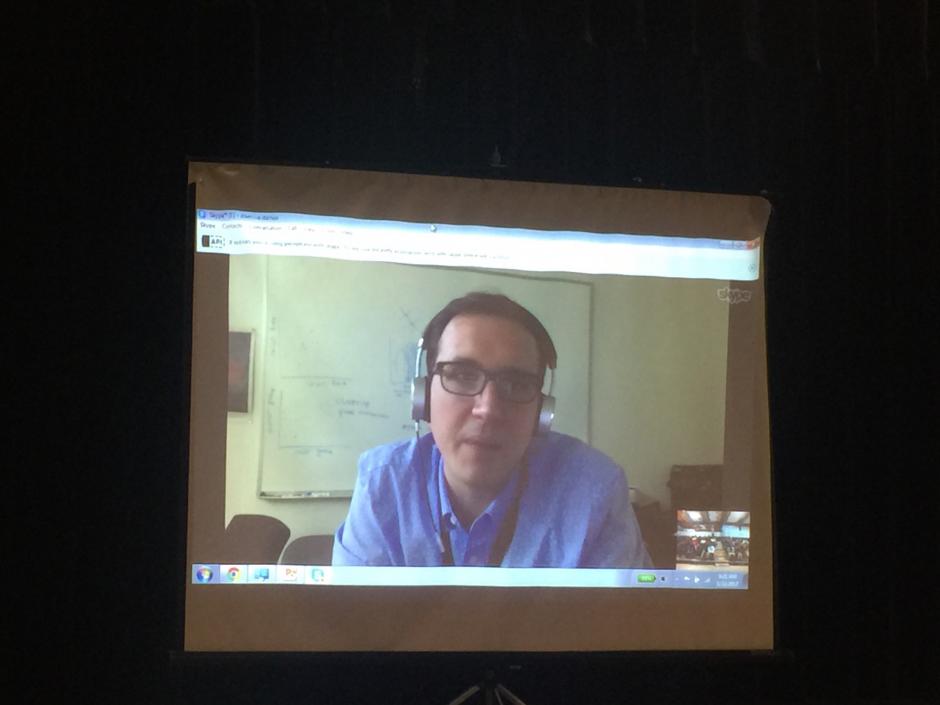 On May 22nd, a few of our very own Sac High 9th graders had the amazing opportunity to Skype with astrobiologist, Shawn Domagal-Goldman, from NASA. Scholars filled Sac High's Mel Lawson Theater, anxiously waiting to meet the scientist and converse with him about sustaining life on Mars. Students came prepared with a variety of questions pondered in the previous weeks of class. Beyond the Mars conversation, the astrobiologist talked to students about his path to becoming an astrobiologist, which left the Dragons feeling inspired and ready to take on their future of going to and through college.
This fantastic experience came about as Ms. Stamas, Sac High's 9th grade science teacher, expressed a great deal of excitement regarding her lesson plans on social media, which quickly led her to connecting with several astrobiologists from all over the country. She has been teaching her students that in order to sustain life on Mars, we must first understand our own planet. From creating a greenhouse in the Sac High garden, to a final project of proposing a solution for sustaining life on Mars, 9th grade physical science is definitely an exciting class to be a part of. Ms. Stamas' energy not only engages Sac High students in science, but has also gained media attention from multiple sources. You can read more about Ms. Stamas and her love for teaching scholars about Mars in a recent article published by Sacramento News and Review here.