No federal money for Oak Park, but promises remain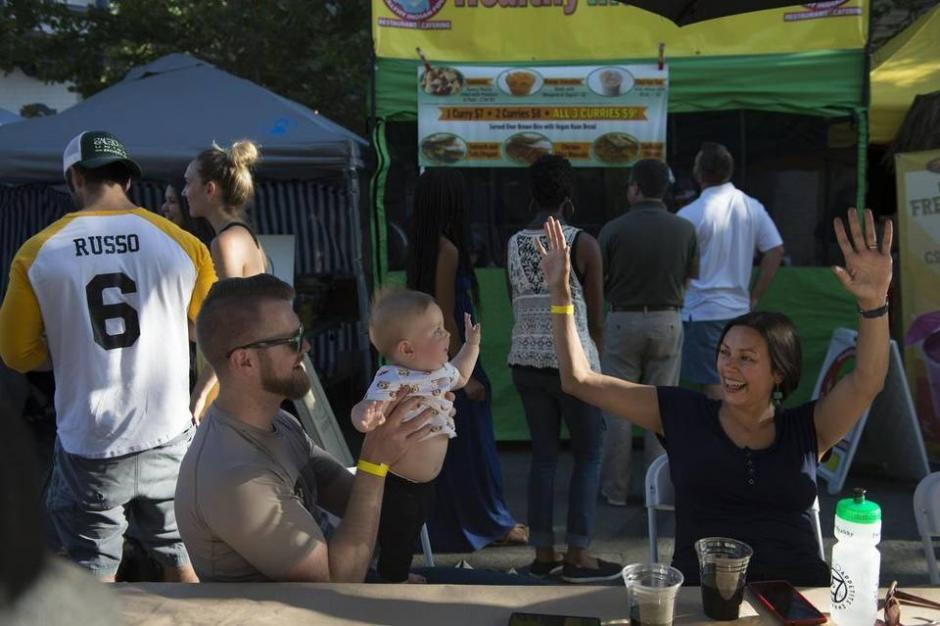 BY ANITA CHABRIA
achabria@sacbee.com
Oak Park will not receive a multimillion-dollar federal grant that former Sacramento Mayor Kevin Johnson in April billed as a potential game-changer for the neighborhood, but some of the social, educational and health care organizations that joined together to compete for the money will continue efforts to help children in the impoverished area.
In July, Johnson announced a proposal to compete for up to $30 million in funding from the U.S. Department of Education's Promise Neighborhoods program. He gathered a consortium of local groups to craft an ambitious 15-year plan that would have blanketed the neighborhood with services aimed at improving chances for local children to leave school ready for college or the workforce.
On Dec. 20, the Department of Education announced six winners for the 2016 competition, but Sacramento was not among them.
Councilman Jay Schenirer, who represents Oak Park, called the federal decision "disappointing" but said the grant partners would move forward with plans for increasing opportunities for Oak Park children.
"We will continue to work together to provide the supports and services families and young people need to be successful," Schenirer said. "The work still needs to be done."
The 50-block area that would have been the Oak Park Promise Neighborhood encompasses 2 square miles where only 18 percent of third-graders can read at grade level, life expectancies are lower than other parts of the city and incomes are often less than local medians. There are 24,000 residents and 4,000 students within its boundaries, according to information from the grant applicants.
More than 20 organizations, including UC Davis; California State University, Sacramento; and Sierra Health signed on for the grant competition. United Way California Capital Region coordinated the effort.
Stephanie McLemore Bray, president and CEO of the local United Way, said plans were in the works to create an umbrella nonprofit to keep the group together. She said the new nonprofit already has $250,000 in funding commitments and will likely form in coming months.
"I can't emphasize enough how committed all of us are," Bray said. "We believe that there is so much potential in the Oak Park community. We have committed partners that are coming to the table because they understand that is what it is going to take to transform the lives of the children and families in that community."
Some of the organizations that turned out in April to help Johnson kick off the effort have already made good on promises, despite the lack of federal funding. University of the Pacific is moving forward with two scholarships for Oak Park residents it announced at Johnson's event.
The school, which has a major presence in Oak Park, will offer one full-tuition slot for an undergraduate to attend four years at its Stockton campus, and another for an area resident to go to its McGeorge School of Law in Oak Park.
University of the Pacific President Pamela Eibeck said applications for the fall are being reviewed, and any winners of those two scholarships would be announced in March.
"We are anxious to give those out," Eibeck said.
Eibeck also said that in January the Oak Park campus will begin an organizational behavior undergraduate degree program targeting working adults to provide "a path to get their undergraduate degree where they don't have to stop everything and go to a campus."
The Sacramento Municipal Utility District, another partner in the grant process, has also moved forward with its commitment to aid area homeowners with energy upgrades, including new appliances, Bray said. The utility also committed to providing scholarships for science and engineering.
She added that UC Davis is in the process of opening a pediatric clinic that could serve as many as 2,000 youths and is providing internships to area students interested in heath care. The pediatric facility has some funding from Sacramento County.
Other partners including Sierra Health and Johnson's St. Hope Academy will also continue programs.
The six grantees that won the Promise Neighborhoods money will receive nearly $160 million in federal funds, ranging from about $3 million to $6 million each year for five years. Grantees included two applicants in California. The Paskenta Band of Nomlaki Indians in Corning will receive nearly $15 million and Los Angeles-based Youth Policy Institute will receive $30 million.
Read more here: http://www.sacbee.com/news/local/article123200434.html#storylink=cpy