Historic Gateway Arch Returns to Oak Park in a Nod to Sacramento's Past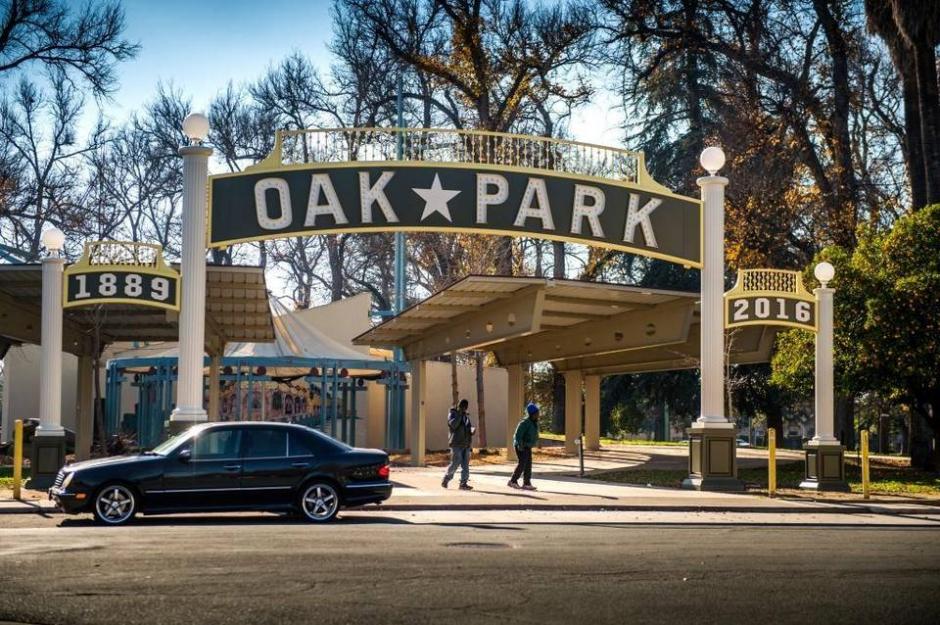 Oak Park has brought back a piece of its past to help reinvent its future.
A new gateway arch has been installed at the entrance to the neighborhood's McClatchy Park on Fifth Avenue, near the former site of a streetcar terminus that once served a thriving business district.
The arch is nearly identical to a sign that stood at the park's entrance in the early 1900s, a time when Oak Park was the city's first suburb.
"That sign was such an iconic image of historic Oak Park, we wanted to build it and bring back some of Oak Park's old glory," said Stuart Eldridge, chairman of the Oak Park Business Association's board of directors.
The new sign has two dates on it: 1889, the year Oak Park was established, and 2016.
The Oak Park business group funded the $75,000 arch and plans to dedicate the structure to longtime Oak Park business advocate Terrence Johnson, who passed away earlier this year. A ribbon cutting for the arch is expected to take place in January.
The city has invested thousands of dollars into McClatchy Park, including building a new playground and skate park to serve the growing number of young families in the neighborhood. Several new businesses have opened in Oak Park in recent months, fromclothing boutiques to restaurants. Modern town houses and homes have filled long-empty lots.
The new arch stands near the spot where a farmers market is held Saturday mornings from May to October.
The area around McClatchy Park was once the commercial hub of Oak Park. The street leading into the park – 35th Street – was lined with shops. An amusement park called Joyland attracted thousands of visitors before it closed in 1927.
But in recent decades, McClatchy Park and the surrounding area fell on hard times. The park was considered a haven for drug dealing until recent investments began changing its image. A non-fatal shooting near a Little League game in April rattled and angered neighborhood residents.
"I think the business folks in that neighborhood have stepped up; they want to improve the park and take ownership of it and this is one more piece of that puzzle," said Councilman Jay Schenirer, who represents Oak Park.
Ryan Lillis: 916-321-1085, @Ryan_Lillis
Read more here: http://www.sacbee.com/news/local/news-columns-blogs/city-beat/article123880279.html#storylink=cpy