St. HOPE hosts Juneteenth block party in Oak Park
KCRA Ch. 3 - 6.17.2023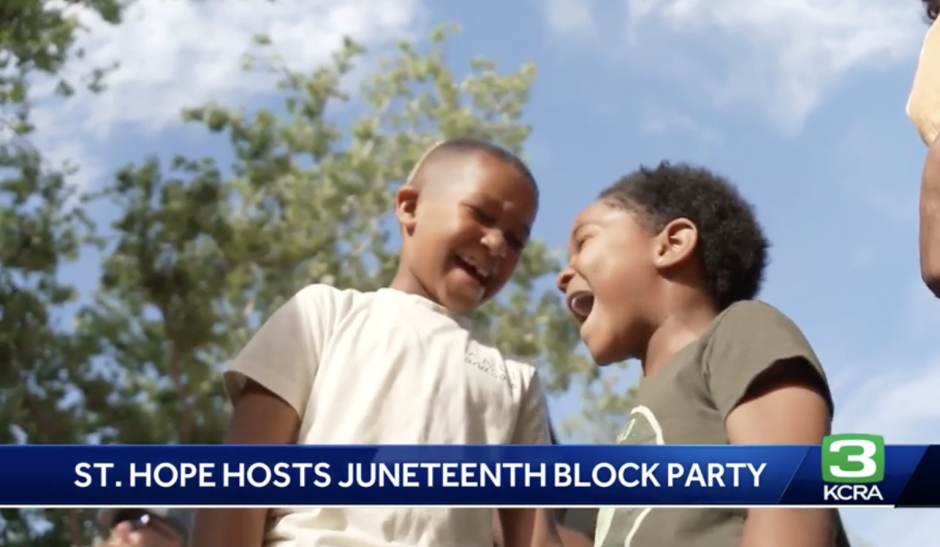 SACRAMENTO, Calif. —
St. HOPE hosted its Juneteenth block party at 40 Acres Saturday.
"There's no better place to do than in Oak Park, Sacramento," said Adrianne Hall, of St. Hope.
Advertisement
The organization began as a network of nonprofit organizations in 1989, she said, and has grown into a multifaceted community organization focused on the revitalization of the Oak Park neighborhood through education and development.
Saturday marked St. Hope's third annual Juneteeth celebration.
Juneteenth commemorates the day slaves in Galveston, Texas, learned they were free in 1865, two and a half years after the emancipation proclamation was signed. It became a federal holiday two years ago.
"It was overdue. It has been overdue," said Ed Vinson, of Sacramento. "I'm from a plantation in North Carolina. I know what it was to go to school two days a month."
He came to the St. Hope event with his wife, glad to see so many people out at the celebrations.
"We just look for a little more people every time and as long as it's all positive, that's the best thing we can ask for," he said.
Hall said St. HOPE expanded its block party this year and planned to continue growing the event in years to come.