St. HOPE Celebrates Juneteenth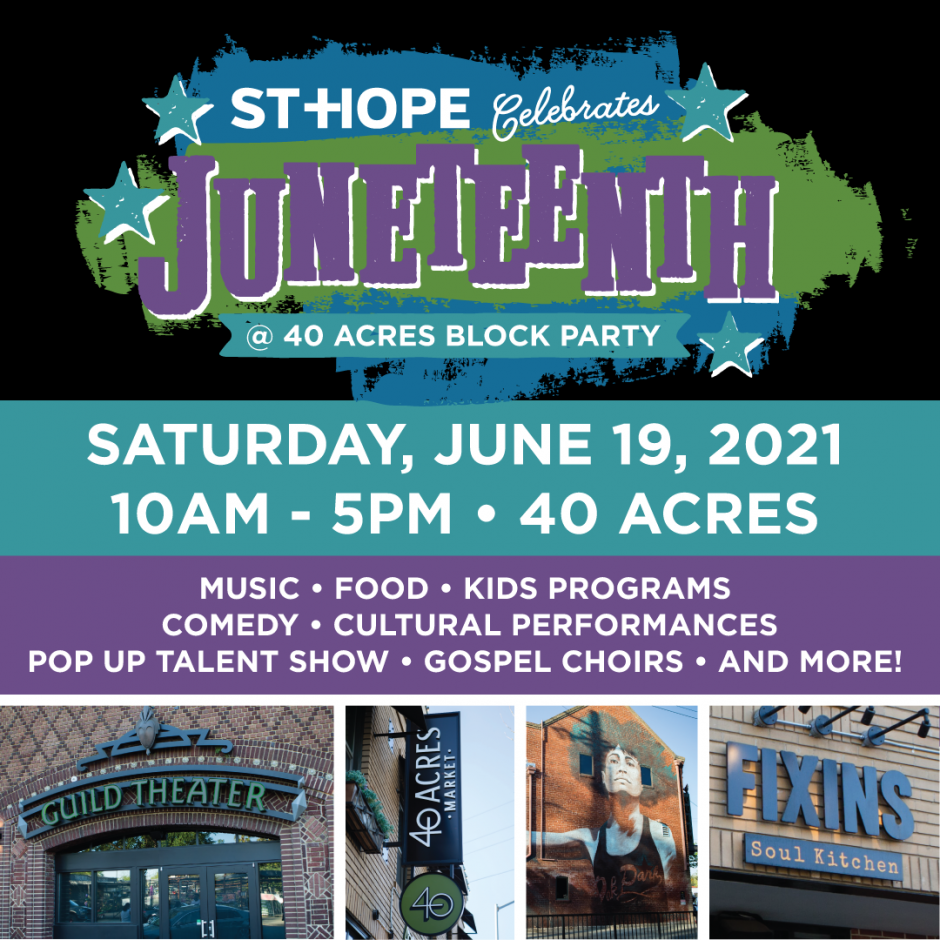 St. HOPE presents the first annual Juneteenth Block Party at 40 Acres on Saturday, June 19 from 10am-4pm. Join us for a day long event of activities for the entire family.
The 40 Acres Art and Cultural Center in Oak Park is the cultural cornerstone for the nationally celebrated Juneteenth holiday. Come watch short films in the historic Guild Theater, participate interactive activities down Art Ally, listen to live music and entertainment on the main stage, support local African-American vendors and enjoy a variety of cultural food!
Click here to register.