Speaker Series Returns to Oak Park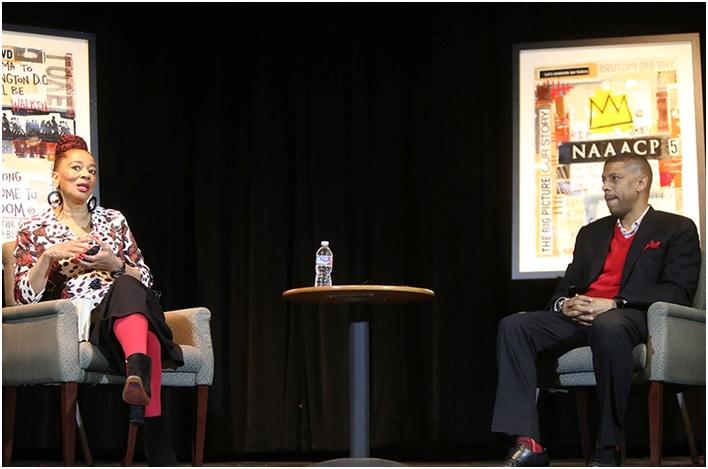 In partnership with Underground Books and the Greater Sacramento Urban League, the inaugural Oak Park Speaker Series is proud to announce an exciting lineup of speakers including Roland Martin, Byron Pitts, Terry McMillan and Carla Harris. Individual tickets and sponsorships are now available for the 4-part series that will launch on May 9 at the Guild Theater.
What began as a monthly meeting of local leaders in 2011, transitioned into a monthly speaker series known as the "Indivizible Speaker Series" with nearly 1,000 active members. The events were made up of African American leaders who were nationally recognized for making a difference in the areas of education, politics and economics. While the Indivizible Speaker Series concluded in 2016, the Oak Park Speaker Series will pick up where it left off by providing a public forum to discuss many of the critical issues facing Oak Park and Sacramento as a whole.
The Speaker Series is expected to draw a full venue capacity of more than 200 people and will be attended by a diverse coalition of business, civic, political, and community leaders.
Please visit www.underground-books.com to reserve your tickets today!