Shout Hooray for St. HOPE's Big Day!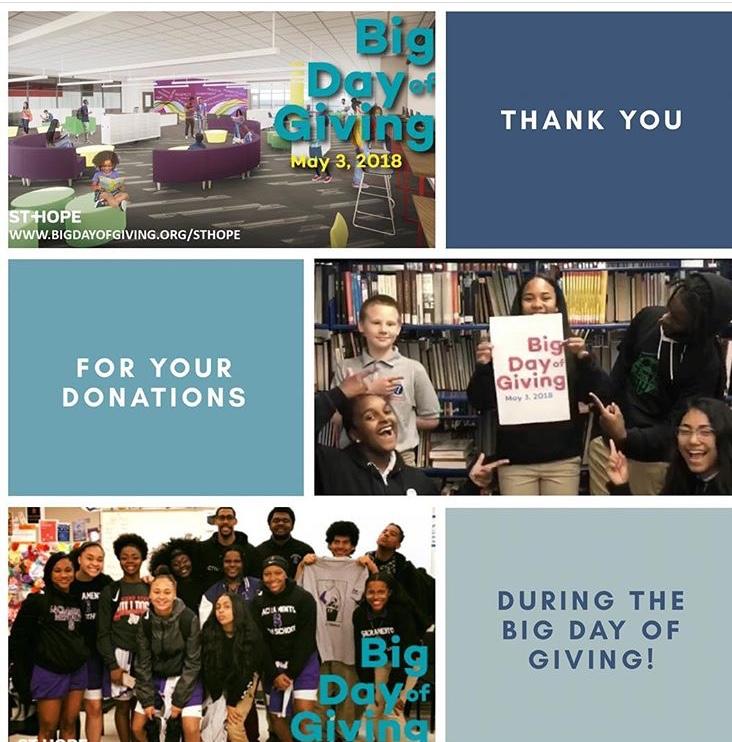 Earlier this month, St. HOPE participated in the Big Day of Giving, one of the region's biggest online giving campaigns created to support Sacramento's nonprofit community by raising essential funding and allowing for nonprofits to continue in their efforts to make Sacramento a better place!
As hopeful as our staff and students were, we would have never expected what was to come on that big day! Securing over $60,000 in donations and matching donations of a $50,000 goal was more than we could have ever anticipated! EVER!
While driving our mission to refresh and restore the shared library space on the Sac High campus, we could not have achieved and exceeded our goal without the help from our community of supporters!
Students and staff are eager as we await and prepare for the upcoming transformation. We are so excited for what's to come!
On behalf of St. HOPE, we would like to thank Garrett Temple and the Sacramento Kings for their matching donation of $25,000, Kevin Nagle with Sacramento Republic FC, Golden 1 Credit Union, St. HOPE Academy, local businesses, and St. HOPE families and friends for your thoughtful and generous contributions and for your continued support of our students!
Hip, hip, hooray!