See the Lady Dragons Live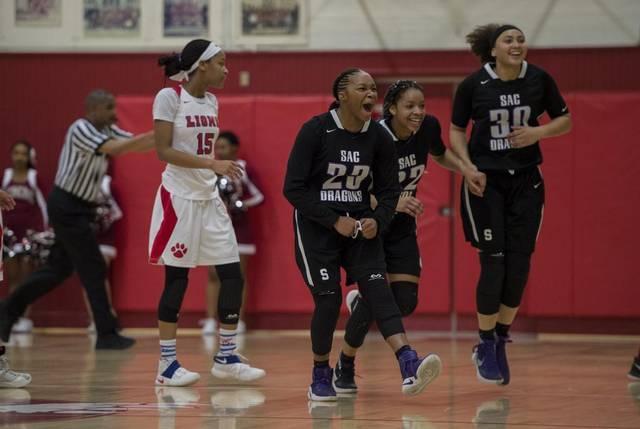 The Lady Dragons Basketball team is currently ranked #1 by the Sacramento Bee poll. Nipping at their heels is archrival and Bee #2 C.K. McClatchy. The Lions are eager to avenge their 54-48 loss to the Dragons during their first Metro League meeting in late January.
Led by CSU Long Beach bound senior Sasha Brown and sophomore point guard RyAnne Walters, the Lady Dragons continue their local and regional dominance. Outscoring and outrunning the competition has been a Dragons staple for years, but as of late there has been a significant shift; collective synergy. While athleticism is a sought after sports commodity, the Lady Dragons have coupled it with hard work and relentless dedication.
Regardless of the opponent, or the line-up on the floor, veteran Coach Michele Massari continues to find ways to squeeze the maximum potential from her young crop of players. Diving, scrambling, and hustling have all become synonymous with the Dragon's brand of basketball. Aware of the pressure and high stakes, Massari reaffirms, "We're still young and we make blooper mistakes, but our energy is crazy and we have great potential."
The latest test will unfold in a few days, as the Dragons will host the Lions. The re-match will take place in the regular season finale on February 15, at 7:00 p.m. at Sacramento High School. At stake are community bragging rights and, more importantly, the coveted 2016-17 Metro League Championship banner.
GO DRAGONS!