Sac High Scholars are College Bound!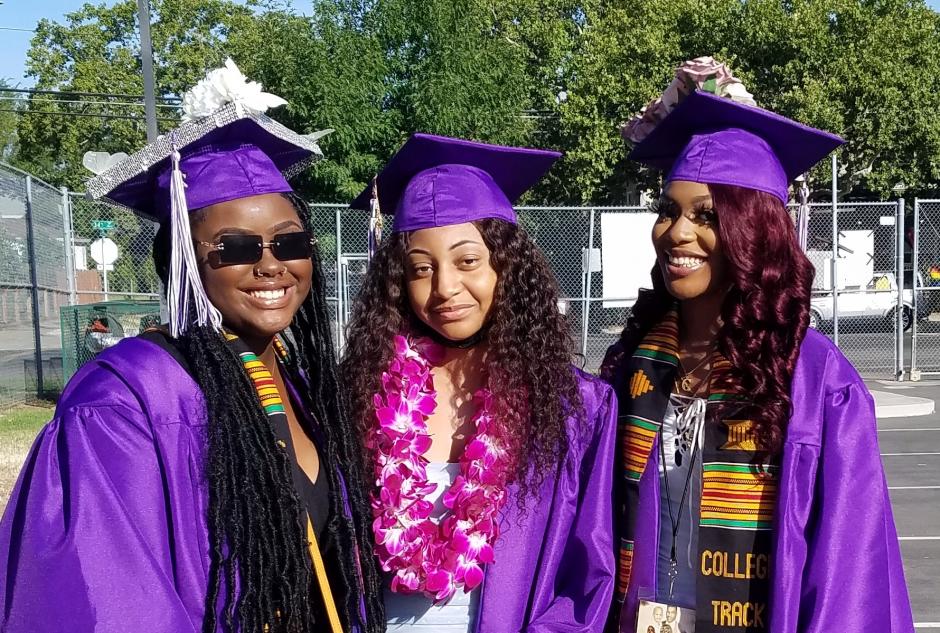 On June 5th, Sacramento Charter High School graduated its senior class of scholars! We are very proud to say that even through an amazingly challenging year, 90% of the class was accepted to a 4-year university! The class of 2021 had acceptances to all nine Universities of California, all 21 California State Universities, and 25 different historically Black colleges and universities.
Two outstanding scholars stood out amongst the class: Shabon Hankerson and Heaven Samayoa-Mathis.
Shabon is going to school in the fall at UCLA where he will major in Physics and minor in Theater. He enjoyed his experience at St. HOPE Public Schools where he did 8th grade at Oak Park Prep and four years of high school at Sac High. He started a couple clubs at school including the Drama Dragon Club where he led students who wanted to learn more about the film industry and acting and improv. Shabon was able to successfully move that club to a virtual format and continue meeting with his peers during the COVID pandemic.
Heaven is moving to Hawaii Hilo University in the fall where she will be playing basketball and attending school on a full athletic scholarship. It was tough working through the college sports recruiting process this year because of cancelled games and COVID limitations, but Heaven was successfully recruited with a scholarship and she is excited to play basketball and head off to college next year.
We are so proud of the entire class of 2021! You can watch this year's graduation HERE and their Senior Signing Day video HERE.