Sac High Offers Dual Enrollment College Program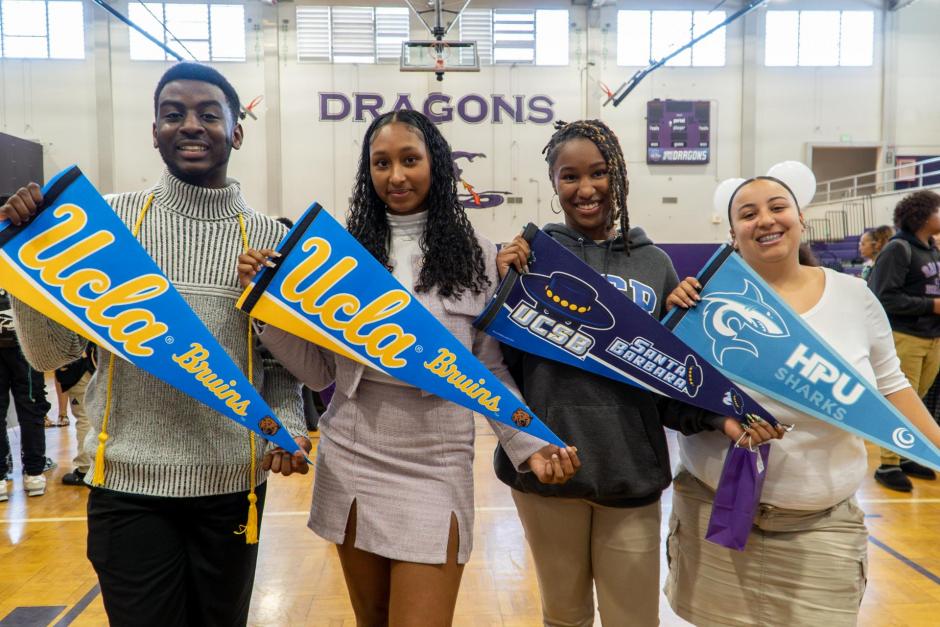 Sac High has established a new partnership with Sacramento City College that offers our juniors and seniors an opportunity to take college courses and earn BOTH high school and college credit. This program is called the Panther Pipeline and the unique part about it is that Sac City College professors come to Sac High two days a week to teach scholars in person. The other three days scholars complete their college work in class with their Sac High teacher. This fall, 11th and 12th grade students are enrolled. in one of the following college classes: English Writing, Political Science, and Human Career Development and in the spring, we will be offering English Literature, Economics, and Anthropology.
We are one of two high schools in Sacramento City Unified School District to offer this dual enrollment program but the ONLY one to offer it in person. By enabling our scholars to participate in a dual enrollment program, our scholars will graduate with college credits which will help them save money on college tuition and may reduce the time it takes them to earn a college degree. It also helps them hone in on what major they may want to pursue in college as well as think about what career might be the best fit for them.
Additional benefits include receiving a bump in their GPA, receiving additional tutoring support, having access to the Los Rios College campuses, facilities, and resources. Scholars are also able to start college with prior credits, which means they can sometimes get an earlier enrollment date to sign up for classes. All of the college classes that we are offering are transferable to California State University and Universities of California campuses and all of the courses and supplies are FREE for students, which is a huge financial benefit. Learn more about Sac High and our great programs at sachigh.org and the benefits of the Panther Pipeline on KCRA and ABC 10.