Sac High Celebrates Fall Sports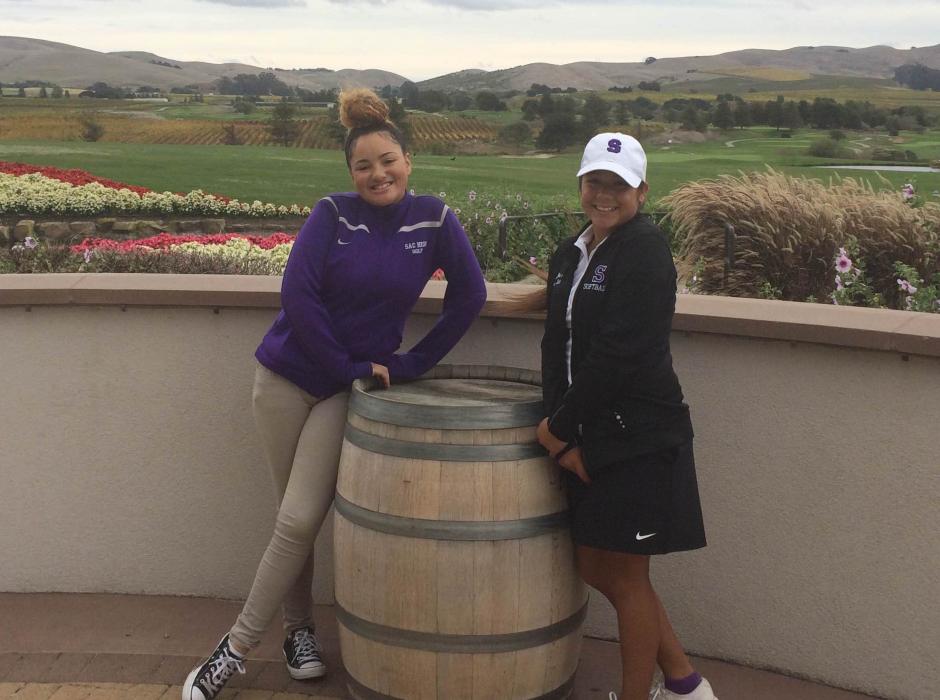 As Sac High Athletics enters the winter sports season, we want to celebrate some fall accolades. Football finished the Metro League competition with a perfect record. The #1 ranked, back-to-back champions, most recently dismantled Stagg High School of Stockton in the first round of the Sac-Joaquin Section Division II championship. The Dragons will host Inderkum High School on November 20, 2016; kick-off is slated for 1:00 pm. The winner of the second round playoff game will advance and potentially face Jesuit High School the day after Thanksgiving.
Girls Golf also had a stellar year. The ladies in purple and white not only progressed on the course, they ultimately had one of their teammates qualify to the CIF SJS Section Golf Tournament in Napa, California. Sophomore and two-sport scholar-athlete (softball), Cielo Morin, put together a unique blend of golf that makes her a serious tournament contender in the years to come.
Last but definitely not least, Senior Maya Lawrence dazzled the competition on the volleyball court. The 5 foot 9 inch middle-blocker had a massive campaign. Blocking and spiking her way up the ranks, Lawrence was a unanimous 2016 Metro Player of the Year Recipient. The three-sport athlete will transition over to basketball, where the Lady Dragons are poised at making a deep run at the State Championship.
Congratulations to all of the fall sports; and remember to check out www.sachigh.org for all of the latest info.
GO DRAGONS!