Over Thirty Historically Black Colleges and Universities Come to Sac High 
Sac High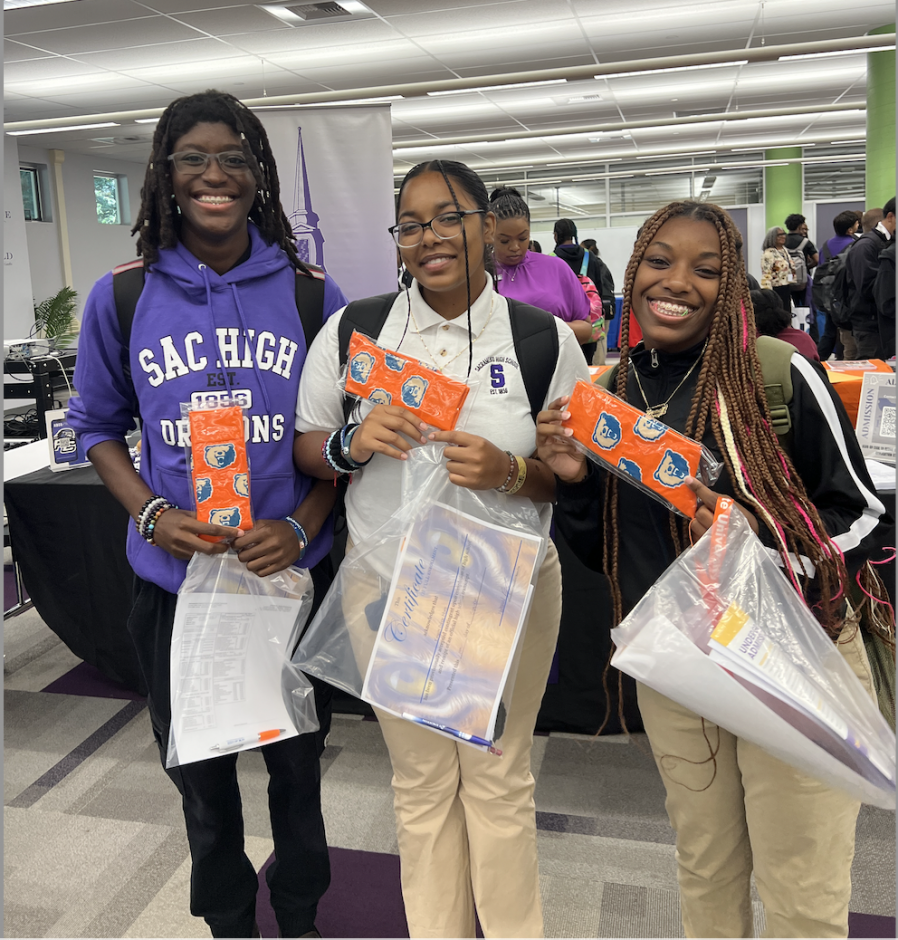 Sac High recently partnered with the United College Action Network (U-CAN) to host a college fair with over 30 Historically Black Colleges and Universities (HBCUs) including Alabama A&M University, Delaware State University, Morgan State University, and Wiley College. College representatives came to Sac High to talk to students about the programs and opportunities available at their universities and answer any questions.
Hosting this HBCU fair provides an excellent opportunity for Sac High seniors to connect directly with college representatives and determine their university of their choice. Scholars were able to apply to colleges that day and qualifying scholars received onsite college commitments from these prestigious universities. At the college fair, Sac High seniors submitted over 200 applications to HBCUs and received more than 110 acceptances.
We are ecstatic that our scholars were awarded over $340,000 in scholarships and that four Sac High seniors received full ride scholarships – two scholars received full ride scholarships to Livingstone College and two scholars received full ride scholarships to Wiley College.
We are thrilled to be delivering on our mission and vision is to send our scholars to college. In Spring 2023, 99% of Sac High seniors were accepted into four-year colleges including many HBCUs and all nine UC campuses. We can't wait to see where this year's senior class goes to college!