New Guild Theater Concert Series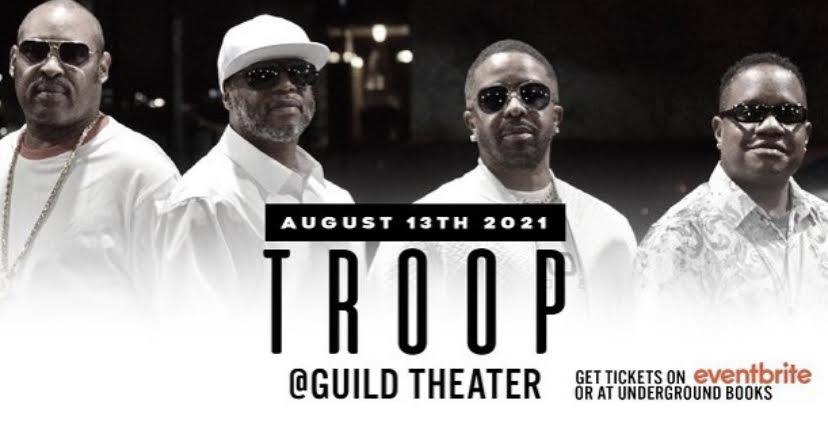 The Guild Theater is kicking off a new concert series starting August 13th with R&B group, Troop! Troop, which stands for Total Respect for Other People, is known for a series of number-one R&B hits, including popular cover versions of the songs "All I Do Is Think of You" and "Sweet November", originally performed by The Jackson 5 and The Deele. They also had a number-one hit with their original song "Spread My Wings".
On September 18th, Con Funk Shun will hit the stage in Oak Park. The R&B funk band began performing in 1969 and remained popular through the 80s. They released 11 chart-topping albums and numerous hit singles, including a Billboard magazine "Number One With A Bullet" hit single on the Top R&B Singles chart.
To close out the series, we will host the one and only, John B.! Before his rise to fame, John B. used to be a songwriter and wrote songs for After 7, Toni Braxton, Michael Jackson, Color Me Badd, the Spice Girls and others. Jon B.'s popularity began in the mid-1990s when he released his debut studio album in 1995 titled Bonafide; the album spawned the popular hit and Grammy-nominated single "Someone to Love", which featured the Grammy Award-winning artist Babyface. The album was a commercial success as it went platinum, selling over 1 million copies.
Don't miss out on any of these amazing shows! Be sure to purchase your tickets for Troop here, and the others will be on sale soon! You can follow @guildtheateroakpark for the latest information.