Kicking Off 2017 as a Family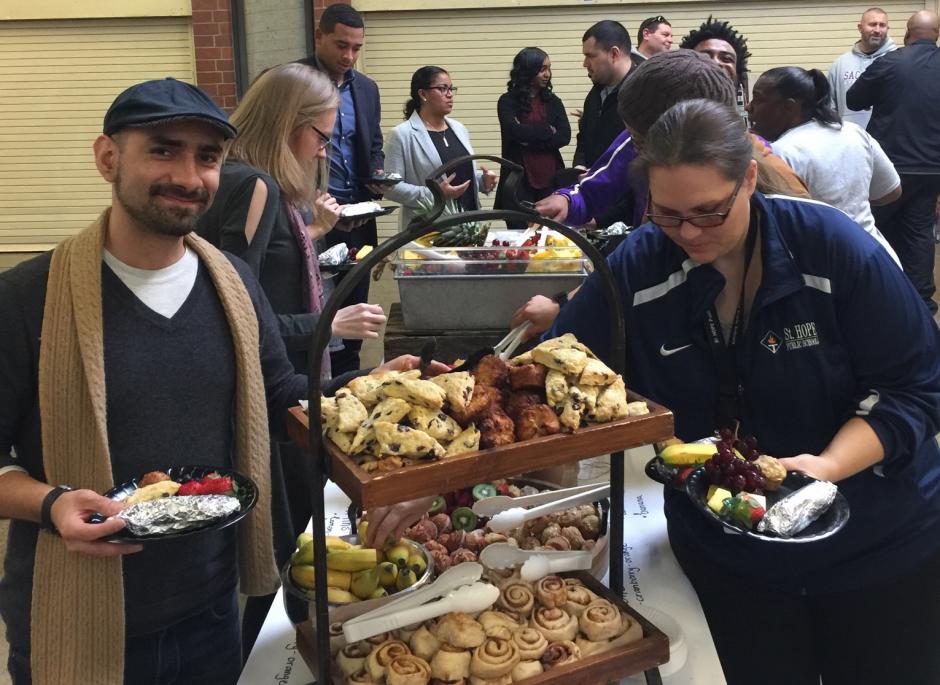 After a restful holiday break, SHPS staff reunited before the return of students for a mid-year half day session of the St. HOPE Leadership Institute (SHLI) program. The purpose of SHLI is to align staff on the history, culture, and norms of St. HOPE, empower individuals to become leaders through public service and the development of effective solutions to urban challenges, and to strengthen the St. HOPE community across the entire organization.
St. HOPE President and CEO Jake Mossawir kicked off the event with network-wide updates and led the group in a "jambalaya" – a celebration of recent accomplishments. Staff then took a closer look at the original vision of St. HOPE Public Schools and had the opportunity to break out into small groups for deeper discussion. After a delicious appreciation breakfast hosted by Edible Sac High Director, Karen Henderson, with help from La Venadita, each team member participated in professional development groups where instructional faculty spent time planning for diversity, equity, and achievement. Always an important subject, staff spent time and focused on practices aimed at ramping up organization wide customer service. Overall, the morning was the perfect way to jump into the New Year as a team!