Home of the New PS7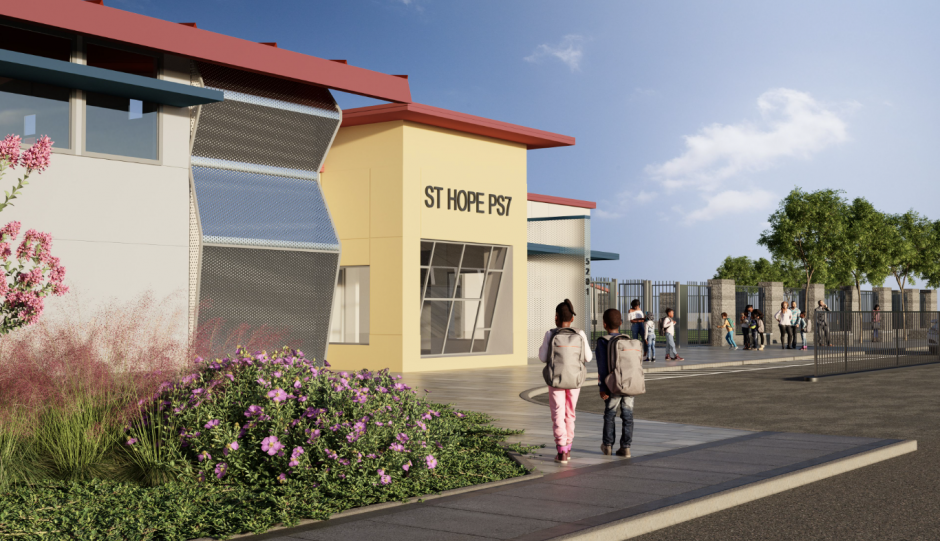 We are excited to be moving closer to modernizing our PS7 Elementary campus by building a state-of-the-art learning facility for our scholars! The improved PS7 campus will provide our TK through 5th grade scholars with a 21st century learning space.
Part of the approval process to upgrade PS7 includes a review of the environmental impacts from the demolition and construction and the associated mitigation efforts. You can read the full environmental study here. We need your help communicating why this is such an important project for current and future PS7 scholars. Please help us by sending a comment letter by February 10 to:
Amna Javed, GIS Manager
Facilities Support Services
425 1st Avenue
Sacramento, CA 95818
(916) 395-3980 Ext. 450012
amna-javed@scusd.edu
[Put PS7 CEQA in the subject line]
Below are some of the project highlights:
Renovate the existing multi-purpose room and remove 17 classrooms and older portables. Install 31 new modular classrooms – this would add 16 classrooms to the current capacity.
Reconfigure the front entrance, accessways, and parking area to ensure student, family and staff safety during drop-off and pickup and reduce traffic congestion on Strawberry Lane.
Upgrade deteriorated asphalt with new hardscape, landscaping, and play field areas
The proposed project is designed to be constructed in two phases to minimize disruption to the student learning.
Safety will be prioritized and we will have comprehensive plans in place to ensure student and staff safety at all times.
There will be mitigation measures during the project to:

Reduce dust during construction
Properly remove and dispose of any suspect materials such as older lead-based paints
Protect nesting birds
Ensure unanticipated discovery of cultural artifacts are properly handled.
We are so excited for the next phase of our PS7 modernization project and hope that you will take a few minutes to write a letter expressing support for these much-needed upgrades by February 10.