Home of the New PS7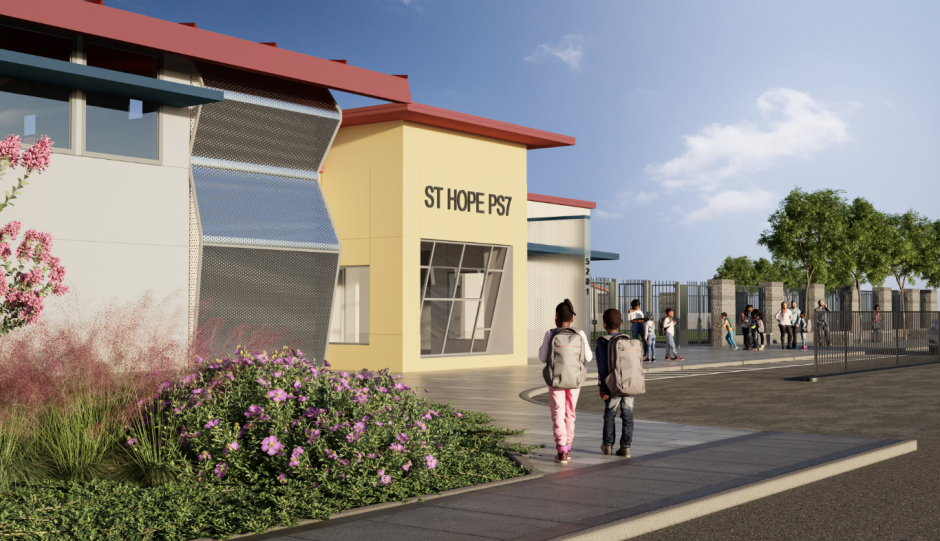 We are excited to be moving closer to modernizing our PS7 Elementary campus by building a state-of-the-art learning facility for our scholars! The improved PS7 campus will provide our TK through 5th grade scholars with a 21st century learning space.
Below are some of the project highlights:
31 brand new classrooms
Renovation of the multi-purpose room
Expansion of the kitchen
New administration building.
The proposed project is designed to be constructed in two phases to minimize disruption to the student learning.
Safety will be prioritized and we will have comprehensive plans in place to ensure student and staff safety at all times.
There will be mitigation measures during the project to:

Reduce dust during construction
Properly remove and dispose of any suspect materials such as older lead-based paints
Protect nesting birds
Ensure unanticipated discovery of cultural artifacts are properly handled.
See the Renovation Fact Sheet here for more information!