Dragons go for 96% or more
By Staff Writer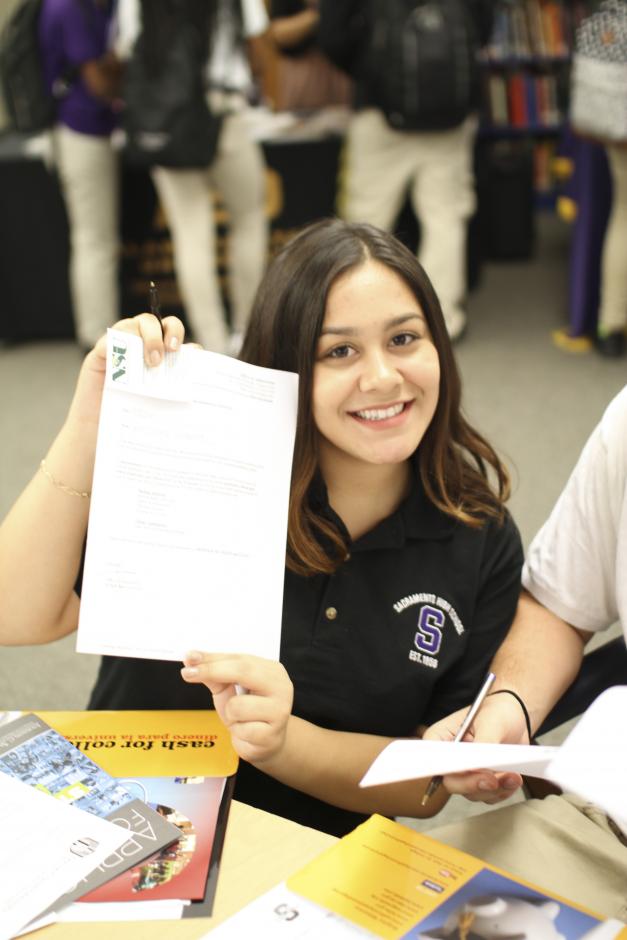 The Class of 2016 left its mark at Sac High in many areas, including setting a record of having 95% of seniors earning acceptance to a four-year college. Now, the Class of 2017 has a tall task in aiming to exceed the record set by its predecessor.
The journey to college starts early at Sac High and includes the annual HBCU Fair, which Sac High hosted on Thursday, September 15th in the school library. Having the Fair at Sac High each year gives seniors private access to admissions representatives from 33 Historically Black Colleges and Universities (HBCUs), including Hampton, Xavier, Spelman, Morehouse, and other distinguished HBCUs.
A unique feature of this HBCU Fair was the prospect to earn on the spot admission based on a review of test scores (ACT and/or SAT), GPA, transcript and the submission of an application. Sac High's Class of 2017 had a strong showing at the HBCU Fair with 135 Dragons (90% of the senior class) accepted on the spot and qualifying for financial aid and significant scholarships, including some students receiving full ride academic scholarships. Once again, HBCU admissions representatives left the event claiming the Sac High Fair continues to be the highlight of their admissions season due to our professional and academically distinguished students.