Black to the Future Dialogue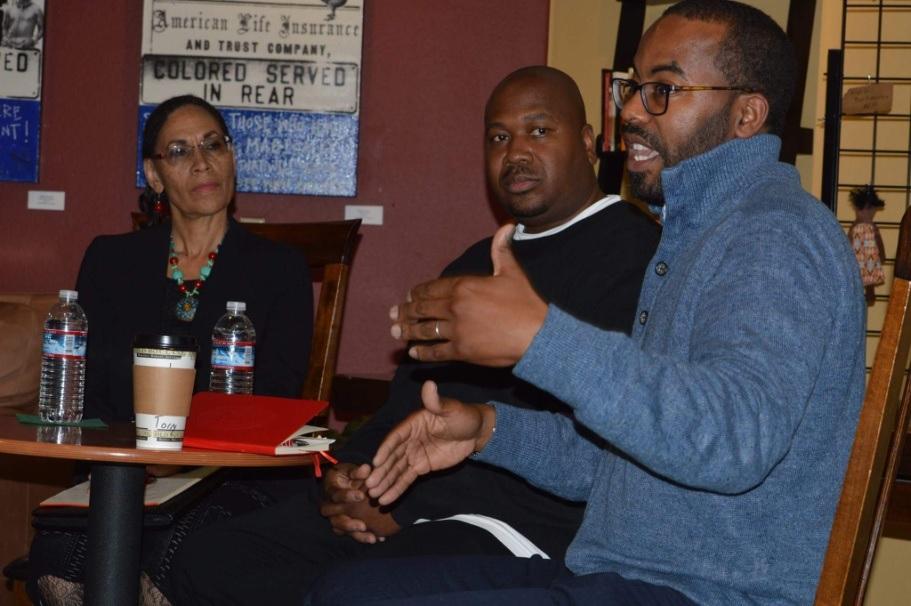 Underground Books celebrated Black History Month with a panel discussion led by well-known artist Milton Bowens, Dr. Torry Winn of UC Davis' Transformative Justice in Education Center (TJE) and Dr. Teresa Aldredge of the Los Rios Community College System.
The discussion titled "Black to the Future" was well attended by more than 30 people and focused on a variety of topics, including education, politics, economic and the arts. Panelists engaged the audience in a continuous dialogue that explored the cultural disparities facing African Americans, but also what individuals can do to make a difference within our own community.
Milton Bowens, whose artwork is currently featured at Underground Books, led the discussion and emphasized the importance of keeping an open dialogue between adults who understand history, and our youth.
For more Black History events taking place at Underground Books, please visit www.underground-books.com or call (916) 737-3333.
(Image courtesy of Tony Harvey)