200 Wins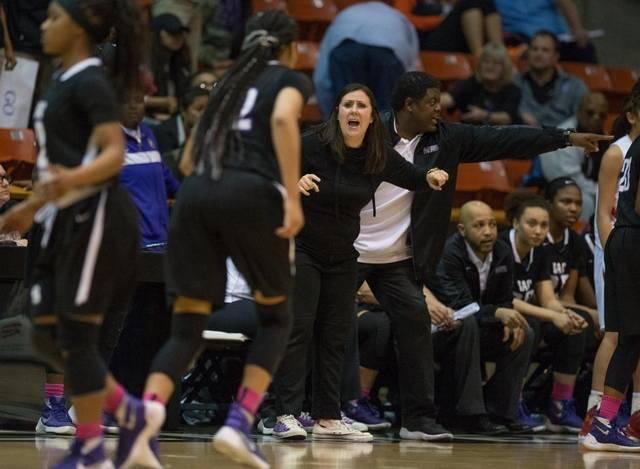 During winter break Sac High varsity girls basketball coach Michele Massari accomplished two incredible feats. First, her Lady Dragons Basketball team captured the title at the nation's most prestigious high school girls basketball tournament, the Nike Tournament of Champions, held annually in Arizona. Along the way to the championship coach Massari also secured her 200th win as Sac High's head coach.
Massari, now in her ninth year at Sac High, received her undergraduate and master's Degrees from CSU Chico and a teaching credential from Sacramento State University. Prior to her arrival at Sac High in 2008, she served as an assistant coach at UC Davis for six years.
In addition to coaching, Massari teaches freshman physical education at Sac High full time. She prides herself on sustaining a quality basketball program, and on developing well-balanced scholar-athletes. Her biggest accomplishment thus far has been sending graduates to Division I and II basketball programs where they succeed on and off the court. Massari stated, "I chose Sac High to work with the highest level athletes. I knew that through skill development, exposure, and academic achievement I could help mentor these young ladies towards a bright future both athletically and academically."
Six days a week, Massari and her crop of talented ladies are hard at work. Massari's drive is contagious, whether she's leading early morning workouts, late evening practices, or Saturday shoot-arounds.
Aside from the numerous Metro League Championships, Massari has won four section titles; but she's the first to assert, "My eyes are set on a state championship as a Dragon!"