The People's Art Campaign
Milton Bowens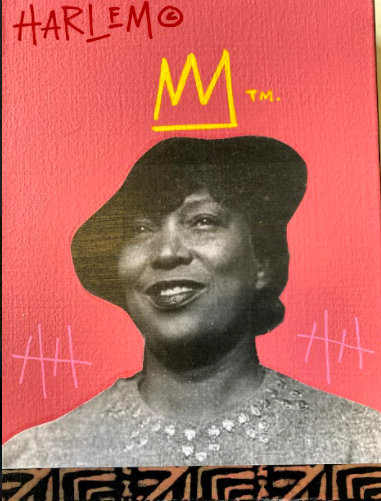 Underground Books is committed to supporting literacy and helping individuals build generational wealth through the investment of fine art. In this effort, Underground Books has collaborated with renowned artist
Milton "510″ Bowens
to create the people's art campaign which provides the community with an opportunity to acquire original art at an affordable price.
As part of the third People's Art Campaign release, this collection of original artwork features fifteen (15) paintings depicting
black leaders, activism, politics and civil rights. The mixed media pieces are listed at
$50, $100 and $500.
To participate, customers who make a minimum purchase of $15 at underground books will be given a ticket to place in the box for the art piece of their choice.
A randomly selected customer will be selected on Small Business Saturday (November 28) and have the opportunity to purchase that piece for the listed price.
Rules for Participation:
1. One entry per household
2. Customers who have previously been selected are not eligible to participate in future drawings.
3. Selected customers are not required to be present for virtual drawing to participate.
4. Selected customers must purchase art piece within 48 hours.
5. A second drawing will take place for art pieces that are unclaimed within 48 hours.
6. Customers will be contacted immediately following drawing on 11/28/20.
7. Selected customers are responsible for picking up art piece from store within 1 week.
8. Selected customers who are unable to pick up art piece from store are responsible for all shipping expenses.