Walter Mosley Visits Underground Books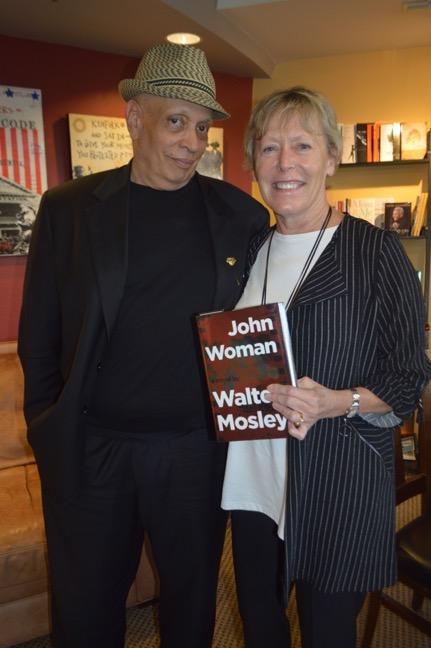 Underground Books had the honor of hosting renowned and critically acclaimed author Walter Mosley at the 40 Acres Complex for an enchanting evening at the bookstore and a fireside chat at the Guild Theater.
Mr. Mosley, who authored "Devil in a Blue Dress," visited Oak Park to share his newest novel, John Woman, and talk about his career, writing projects, and insight as a crime-fiction writer.
Before participating in the fireside chat with former mayor Kevin Johnson, Mosley joined VIP guests at Underground Books for a reception where he talked about the 57 novels he has penned. He is one of the most versatile and admired writers in America today.
Mr. Mosley and Johnson discussed a wide range of topics, including how he drifted into writing and his favorite writers, after which he responded to questions from the audience, many of them who were local writers who stockpiled his books.
John Woman, which recounts the transformation of an unassuming boy named "Cornelius Jones into John Woman, an unconventional history professor―while the legacy of a hideous crime lurks in the shadows," according to the book's synopsis.
Mosley said it took him 20 years to write John Woman. He said it really all came down to one simple task to complete the book.
"The problem was that I couldn't think of an ending," Mosley said.
John Woman and other books by Mosley are available at Underground Books.