St. HOPE Public Schools Op-ed About Importance of Dual Enrollment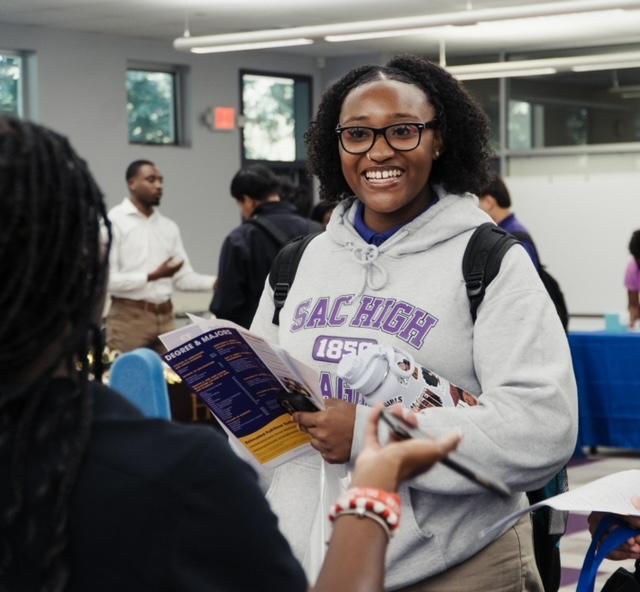 Lisa Ruda, Superintendent of St. HOPE Public Schools, recently authored a commentary in Ed Source entitled "To make dual enrollment more equitable, bring the college experience to high school. We are proud that Sac High established a new partnership with Sacramento City College that offers our juniors and seniors an opportunity to take college courses and earn BOTH high school and college credit. The unique part about our Panther Pipeline program is that Sac City College professors come to Sac High two days a week to teach scholars in person. The other three days scholars complete their college work in class with their Sac High instructional aide.
Sac High is one of two high schools in Sacramento City Unified School District to offer this dual enrollment program and the only one to offer it in person. The benefits of bringing college courses to our scholars are far-reaching. As Lisa wrote in Ed Source, "taking college courses in addition to high school classes can be daunting, but combining college and high school credit is much more doable for many students, especially those we are trying to get into the college pipeline." You can read Lisa's commentary here.