Scholars Celebrate Black History Month
February 2023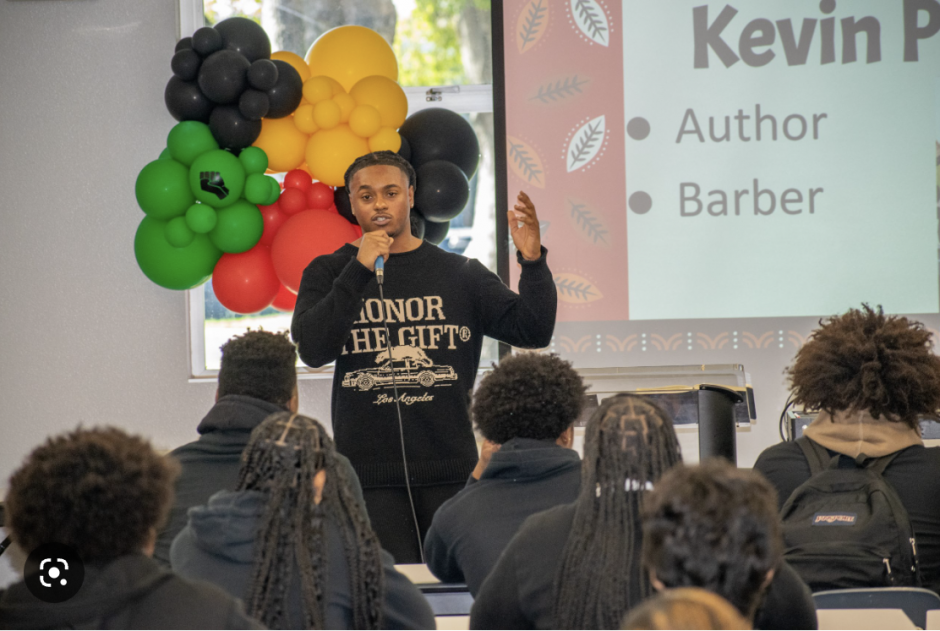 Throughout the month of February we are bringing in leaders, influencers, entrepreneurs, writers, educators, business people, artists, media personalities, chefs, sports personalities, and dreamers to talk to and inspire our scholars at PS7 and Sac High.
On February 8, Kevin Powers spoke to Sac High scholars about how he overcame multiple challenges including sports-related injuries and mental health struggles and is now thriving as a barber and author of the book "Not Today Fear!" You can read more about how Kevin inspired our scholars at Capital Public Radio and the Sacramento Observer.
We also had Chef Q, Founder, Visionary and namesake of Q1227 Restaurant, 2022 Farm to Fork Team, Launching Team of Echo & Rig Steakhouse come out to Sac High on February 22 to speak to our scholars about entrepreneurship within the culinary industry. Our scholars asked him questions about his career journey and then he did a live interactive cooking demonstration where he made gumbo. You can learn more about the great event on ABC 10.