Sac High Seniors Accepted to 130+ Universities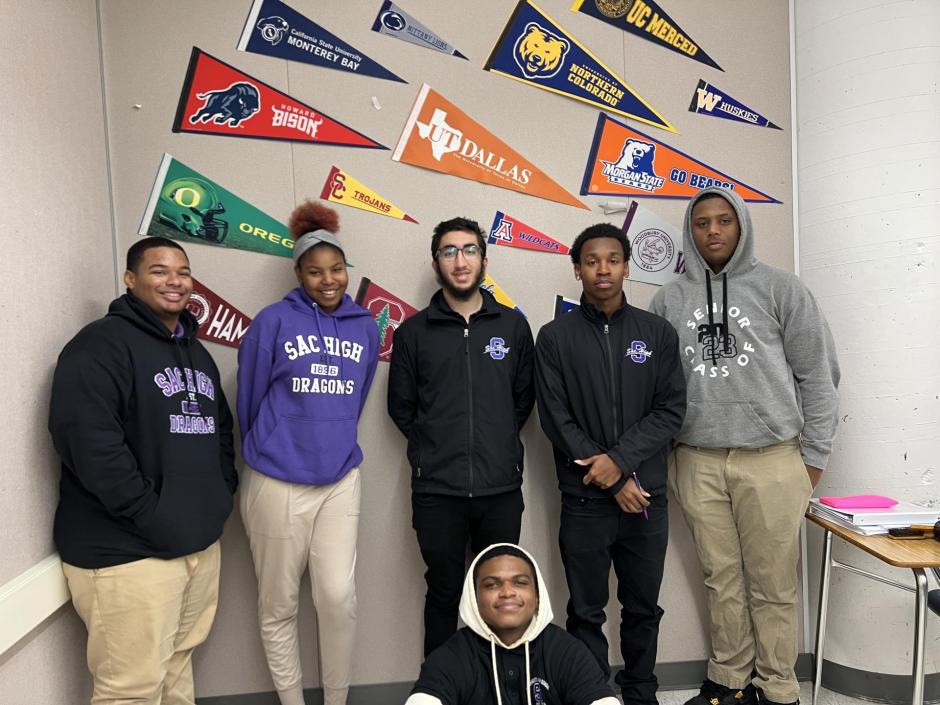 College admissions are coming in and we are very proud to report that our Sac High seniors have already been accepted to over 130 universities! These include several Historically Black Colleges and Universities (HBCUs) such as Alabama A&M University, Delaware State University, and Claflin University as well as top schools in California including Cal Poly Pomona, Cal Poly Humboldt, and UC Riverside. Now the hard part begins – deciding where to go!
"I am very excited that I have been accepted to so many universities," said Moné Duronslet. "I'm grateful for all of the support my teachers and counselors at Sac High have provided and for helping me reach this amazing milestone. Right now, I'm leaning towards Louisiana State University, but I have 15 great college options and a lot to consider as I decide where I'll be heading to college in the fall."
The spring will be busy as our seniors evaluate all of their options. We are excited to celebrate the class of 2023 as they announce their college decision at Signing Day on May 12.