Pi Day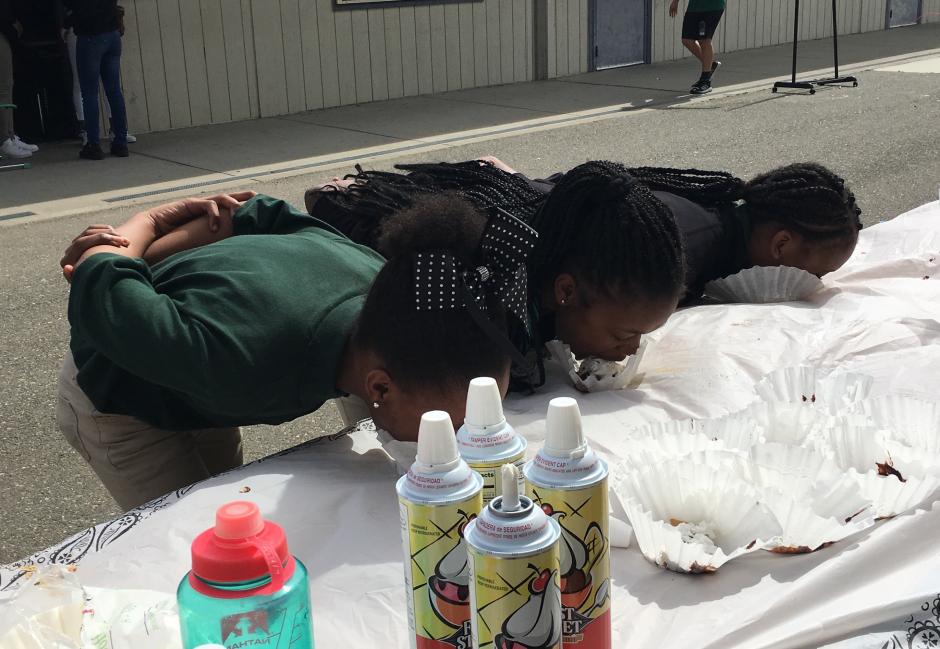 St. HOPE middle schoolers celebrated Pi Day in a big way this year! Both Oak Park Prep and PS7 hosted a variety of events including a pie eating competition, water balloon toss, corn hole, ladder ball, coloring activities, cookie decorating, opportunities to pie a teacher, and of course tons of math!
The festivities cultivated positive school-wide culture as PS7's 8th graders hosted the Pi Day and led their fellow school mates in the various activities. "It was an awesome chance for our 8th graders to show off their leadership skills and how much they have grown over their time at PS7", said Mikki Berthiaume, 8th grade math teacher. Oak Park Prep had their own fun in a friendly math competition of 7th versus 8th graders.
Overall, the activities were a great way to engage scholars in math! All involved raved for days of the good times and the tasty pies. We could not have pulled off such a successful event without the help of our amazing St. HOPE families who donated an incredible amount of pies. Thank you!