Oak Park Speakers Series Special Edition: Reverend Al Sharpton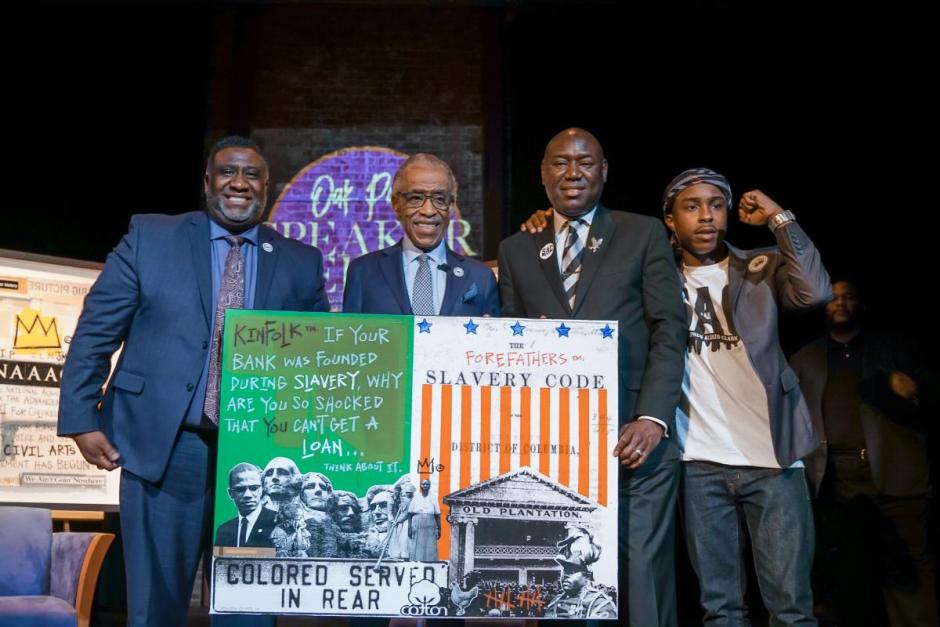 The Oak Park Speaker Series, presented by Underground Books, hosted a special edition of the series featuring Reverend Al Sharpton on March 18, 2019 at The Guild Theater.
Former Sacramento Mayor Kevin Johnson highlighted the legacy of Stephon Clark – exactly one year after Stephon's tragic death – along with special guests, Dr. Tecoy Porter, pastor of Genesis Church and President of the Sacramento Chapter of the National Action Network, along with attorney Benjamin Crump, representative for the families of Trayvon Martin and Michael Brown.
The event also included a "fireside chat" between Mayor Johnson and Reverend Sharpton, which allowed the audience to get to know Reverend Sharpton a little better by listening to his humorous stories, and follow his journey as a civil rights activist and media personality and, more importantly helped lighten the mood in what had been an extremely emotional day for many.
To watch the amazing Oak Park Speaker Series Special Edition featuring Al Sharpton, please click the link. Oak Park Speaker Special Edition "Al Sharpton"
We look forward to seeing you for the remaining Oak Park Speaker Series for 2019. Stay tuned for news on upcoming speakers!