Join Us for the Juneteenth Block Party at 40 Acres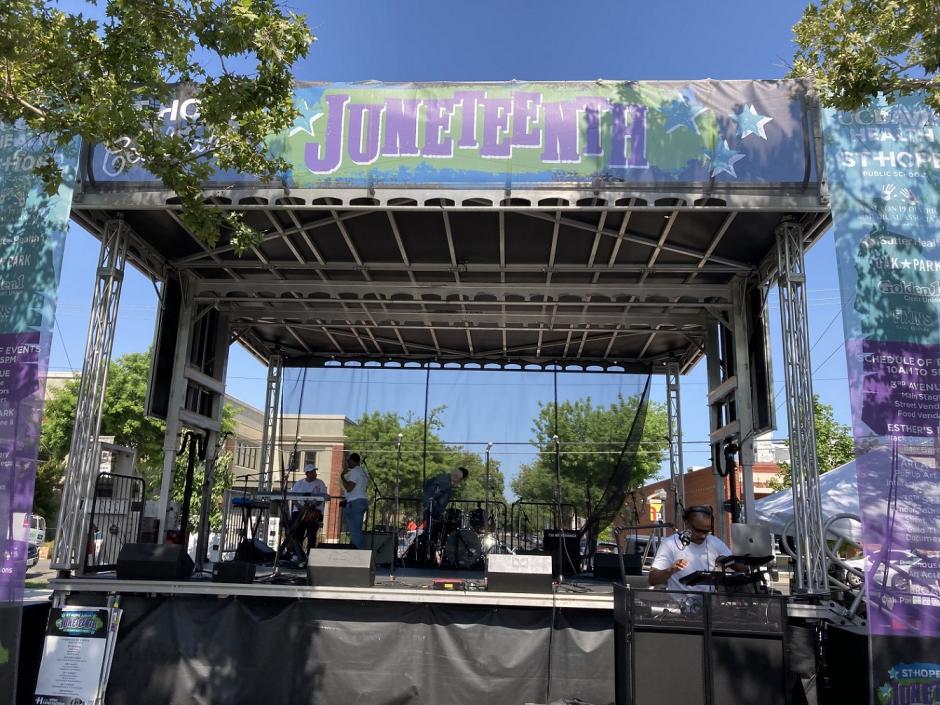 We are excited to partner with the University of the Pacific to present the 3rd annual Juneteenth Block Party at 40 Acres on Saturday, June 17 from 4pm-9pm. Join us for FREE activities for the entire family.
Bring your own lawn chair to enjoy the full lineup of music, art and entertainment taking place on the main stage, or walk around to support local black owned street and food vendors, and take your kids to the designated kids zone for fun interactive activities!
Headlining this year's event is Sacramento's own Club Nouveau. Additional entertainment includes Capoeira Angola, Brazilian Drumming, Gospel Choirs and praise teams, a special kids zone, health pop-ups, black-owned wine and beer garden, a domino tournament and more!
The Juneteenth Block Party will be held at 40 Acres at 35th Street / Broadway (2828 35th Street). Attendance is free, but registration is recommended.