HOPE to HOPE: Educator Spotlight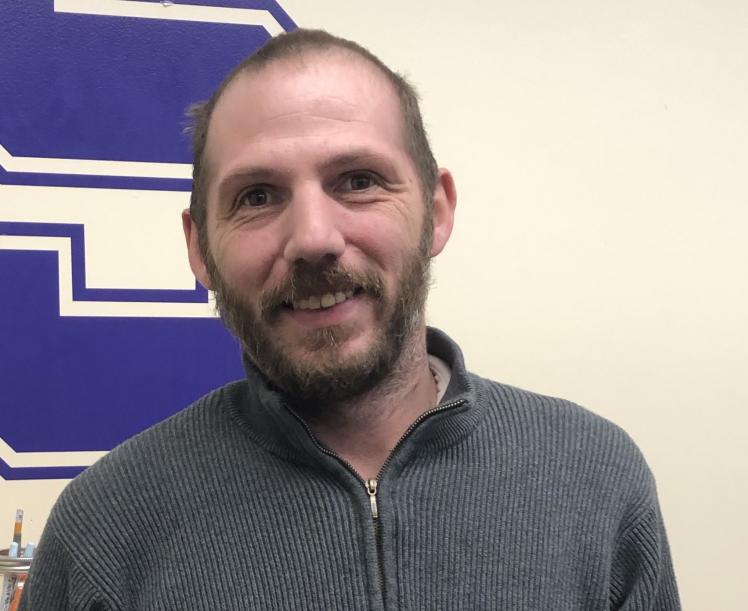 Mr. Cody is one of our newest additions to the St. HOPE team! He received his B.S. in Mathematical Education from California State University, Chico and is now teaching Algebra II at Sac High.
When Mr. Cody began college he wanted to pursue a degree in the medical field, but helping a classmate in his math class sparked his interest in teaching. Through the encouragement of his professors, Mr. Cody changed his program of study from medicine to teaching math. In August 2018, while finishing his degree at CSU Chico, he moved to Paradise, California with his fiancé. They lost everything except their cars in the Camp Fire in November 2018. Despite having to start over, Mr. Cody has shown nothing but positivity and persistence. In his words, "The only way left is up." He and his fiancé, married just nine days after the Camp Fire, moved to Sacramento to be closer to family and now he has joined us at Sac High!
Since starting at Sac High in January 2019, Mr. Cody has enjoyed getting to know our scholars. He loves finding the right way to help each scholar understand the curriculum, and enjoys seeing his scholars eyes light up with understanding when a concept "clicks" for them. From helping supervise lunch to spending time after school with scholars who need extra time, Mr. Cody has made building relationships with our scholars a priority. He has been an encouraging and positive presence on campus and we are all excited to have him at St. HOPE!