"Far East Deep South" Premiere
Movie Premiere + Discussion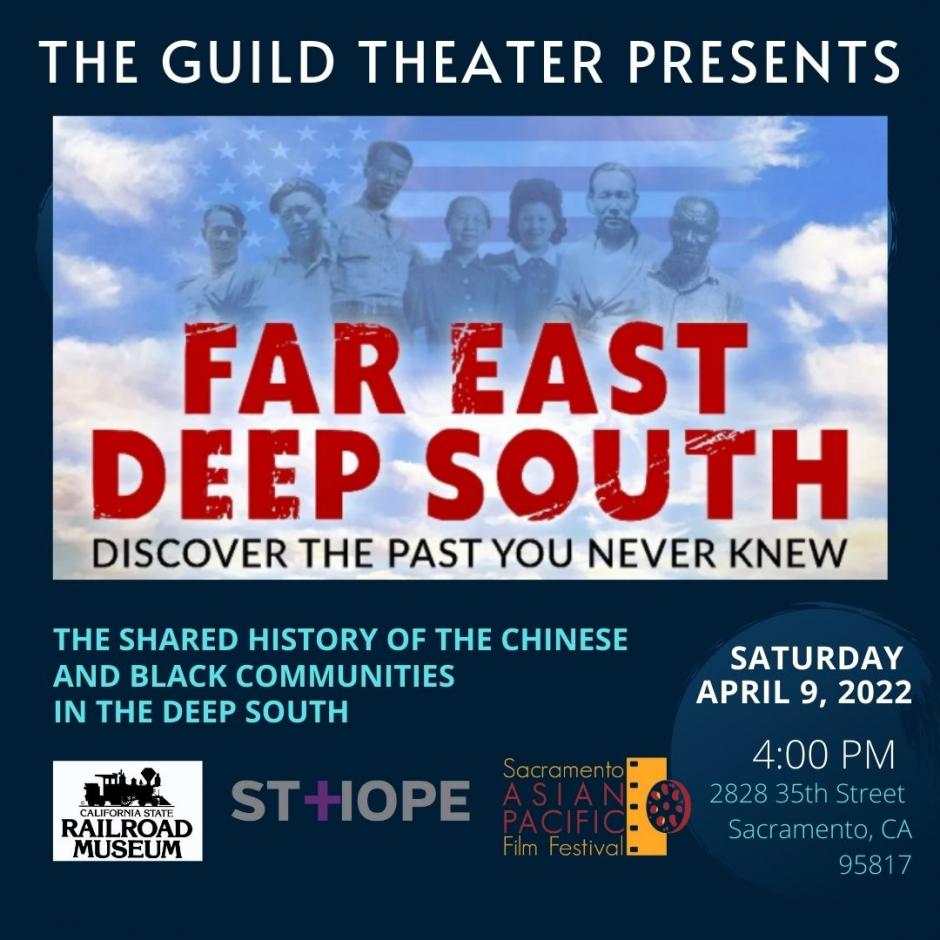 In this critical time and focus on social injustice and asian hate crimes, St. HOPE has partnered with the CA Railroad Museum and the Sacramento Asian Pacific Film Festival to bring together the African American and Asian American communities to watch the Sacramento premiere of the "Far East Deep South" followed by Q&A discussion with the film's producers and Sacramento's Black and Asian Communities on Saturday, April 9 at 4pm.
Chinese American filmmaker Baldwin Chiu, originally from Sacramento but now based in LA, has produced this award-winning documentary about his family's search for their roots that take them on an eye-opening journey through the Mississippi Delta, uncovering their lost family history and the racially complex experience of Chinese immigrants in the segregated South
With the help of local residents and historians, this Chinese American family learns about the impact of race-based immigration policies on their family and the symbiotic relationship between Black and Chinese communities during the Jim Crow era.This deeply moving and unforgettable story offers a poignant and important perspective on race relations, immigration and American identity.
Visit the event website to reserve your free tickets!