St. HOPE Dinner
Friday, October 28, 2016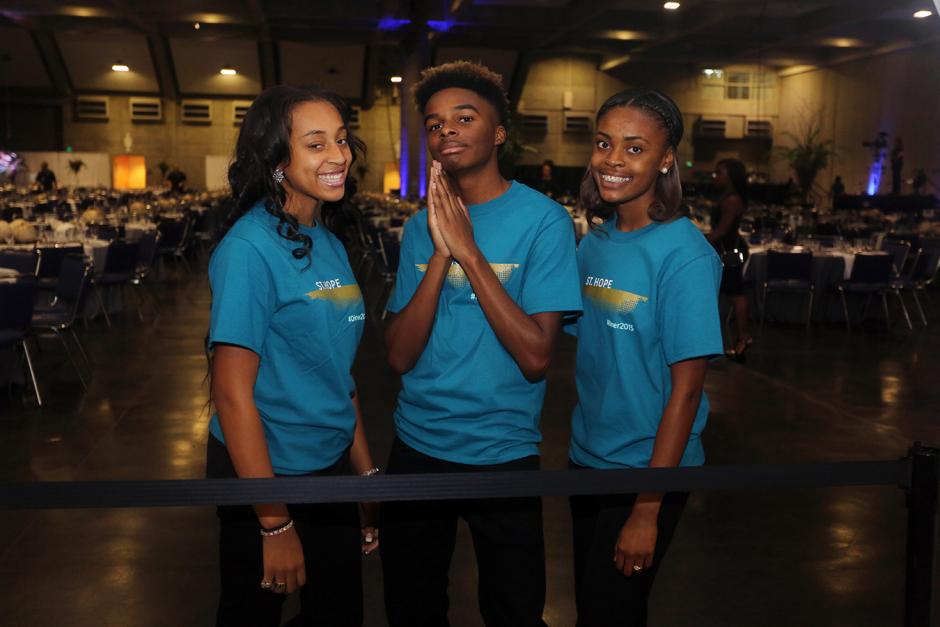 The Annual Dinner is St. HOPE's only fundraising event of the year and accounts for a significant portion of its operating budget. Thanks to sponsors, staff and friends, as well as an all-star list of keynote speakers, which have included LeBron James, Charles Barkley, Julius Erving, Magic Johnson, Shaquille O'Neal, Sinbad, John Wooden, Chris Webber, Bill Walton, Jason Kidd and Michael Jordan. The Dinner has sold out every year attracting an average of more than 1,000 guests.
The annual event provides an opportunity to highlight St. HOPE's services of Public Education and Economic Development in the Oak Park community.
The 2016 St. HOPE Dinner will take place on Friday, October 28, 2016.
For questions please contact us at 916-451-HOPE (4673) or info@sthope.org