TK/K Info Night at PS7E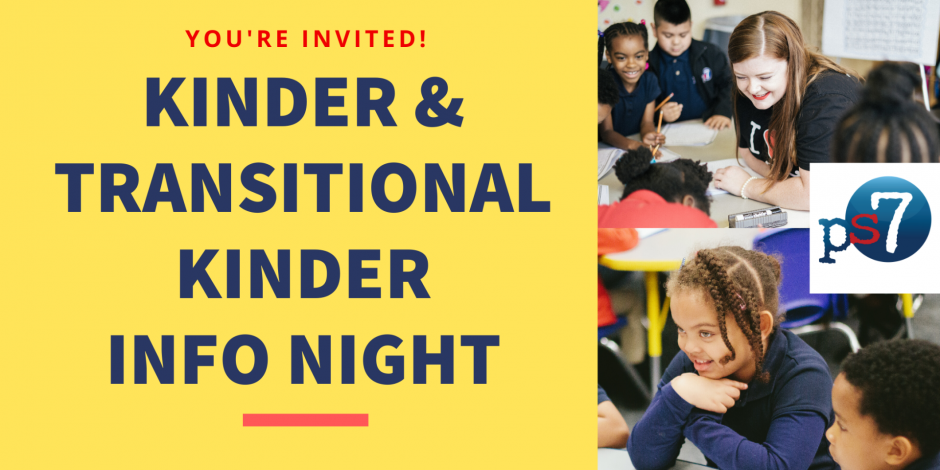 Wednesday, March 11, 2020
5:00pm
PS7 Elementary (5201 Strawberry Lane, Sacramento, CA 95820)
PS7 Elementary welcomes all interested new parents to visit our campus to learn more about our school. You will be hearing about the full day Kinder and Transitional Kinder academic program, our amazing results and the great team. Don't know what the difference is between K and TK? No worries! Come on out and we'll make sense of it all for you.
Learn more about:
– What PS7 Elementary is all about (Expectations)
– College-Bound culture and academics
– Typical day in Kinder / TK
– Our New Campus coming soon!
– Meet the team!
– After-school program availability
– One-on-one assistance in enrolling your scholar!