St. HOPE Parent Village Meeting
Hosted by UC Davis Early Academic Program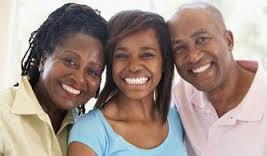 We are excited to announce Parent Village 2017, hosted by the UC Davis Early Academic Outreach Program,
The University of California Davis, Early Academic Outreach Program and St HOPE Public Schools, will sponsor this exciting and engaging opportunity for parents that will provide information about college admissions, financial aid and financial literacy, community resources, self-care, field trips and much more. This program is open to all parents and families at St. Hope Public Schools. Some of the highlights of the program include, information about financial aid, college planning, parent only field trips to colleges, and just a great opportunity to connect with other parents and families, as we support our students on being their best.
The first Parent Village session will be on February 27th , from 6pm-8pm in the Library, at Sacramento Charter HS. We will be serving a yummy dinner, so I ask that you arrive by 5:45pm, so you can grab your food, and we can begin the session promptly by 6:05pm, as we have lots to cover in a short period of time. Please bring your calendars with you, so that we can schedule the dates when we will be traveling to our college visits as well as the other sessions that are listed on the flyer.
Please do not hesitate to contact me if you have any questions about the program. We have space for 50 parents, so be sure to reserve your space by the deadline of February 22nd. Sign up here. Click Here
Lori Fuller
University of California, Davis
Regional Assistant Director
Early Academic Outreach Program
(p) 530.752.3002
(f) 530.752.9326