Self Care Sundays
Come join us & embrace self care!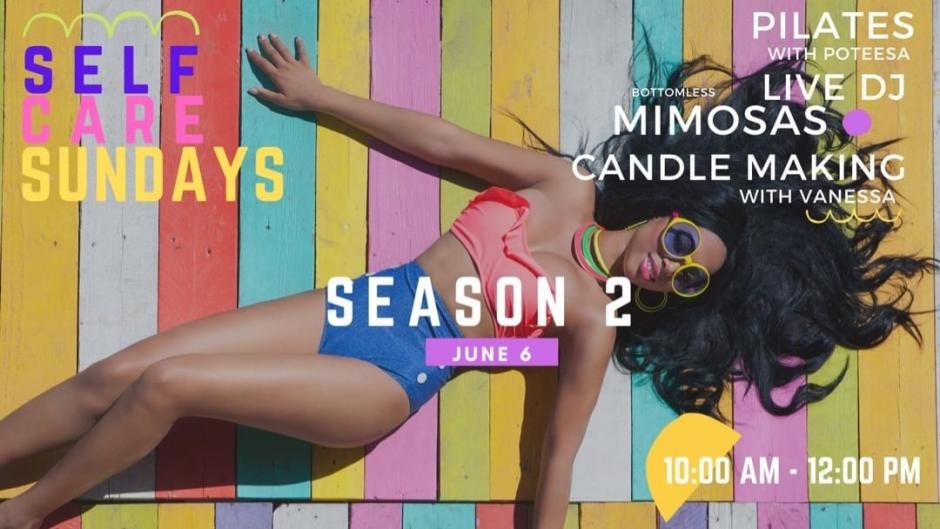 SELF CARE SUNDAYS at Esther's Park!
Join us for a 30 minute pilate session, live DJ, bottomless mimosas, and A LOT of self care.
Yoga mats and great vibes required !
****
SELF CARE SUNDAYS (6/6/2021) include:
30 Minute Pilate Session
Bottomless Mimosas
Live DJ
Candle Making
GREAT VIBES!
Entry:
21+
Time:
10:00am-12:00pm
****
Event Photography/Video Recap IG: @Esthersparksac
By taking part in this event you grant the event organizers full rights to use the images resulting from the photography/video filming, and any reproductions or adaptions of the images for social media, press releases, and fundraising opportunities.
About SELF CARE SUNDAYS:
Self Care Sundays will be a bi-weekly outdoor event for our Sacramento community to come together and practice self care. Self Care Sundays will include a 45 workout session and various self-care activities such as tea tastings, gardening, vision board making, paint & sip, and much more. Self Care Sunday will give the community a safe space to relax and share the importance of taking care of the mind, body, and soul!
Location:
Esther's Park
3408 3rd Ave, Sacramento, CA 95817