Sac High Garden Community Service Event
Sac High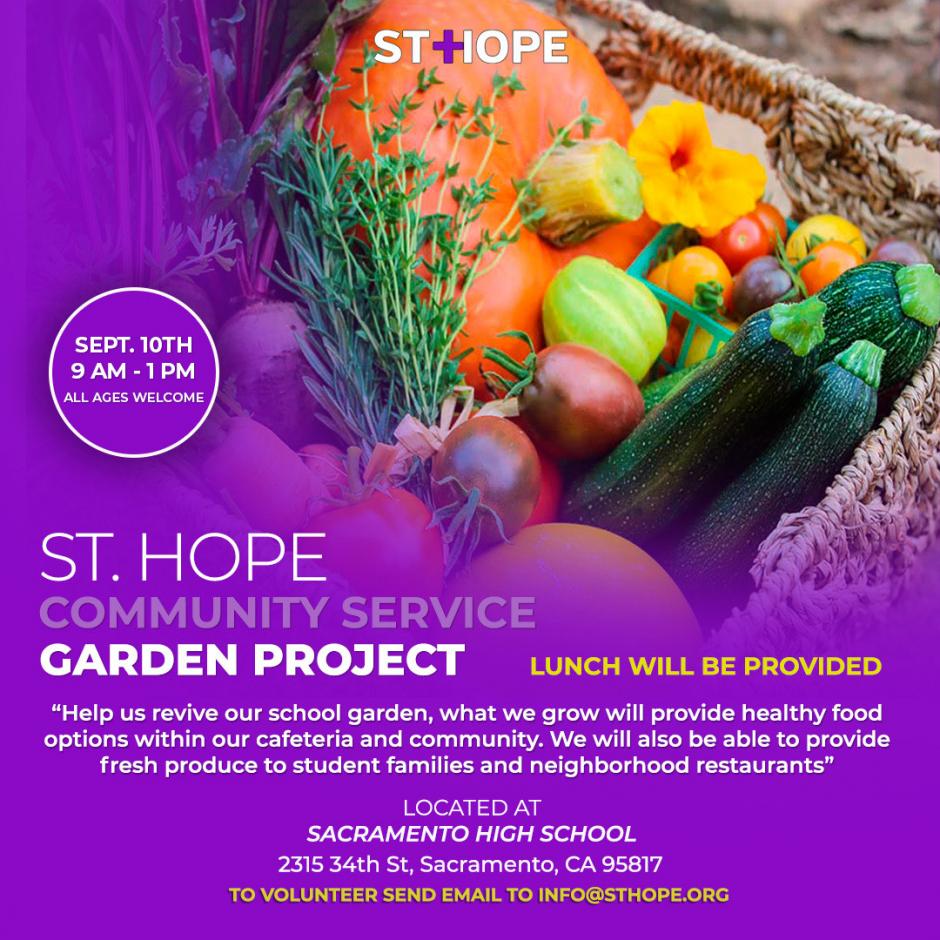 All St. HOPE parents, scholars and staff are encouraged to attend the Sac High Community Service event on Saturday, September 10, 2022 from 9am-1pm.
Please help bring back to life the once thriving Edible Sac High Garden for scholars to learn about healthy living while providing fresh fruits and vegetables to the school and Oak Park community!
Email info@sthope.org to register!