Pop-Up Vendor: Melanin Unwind
Underground Books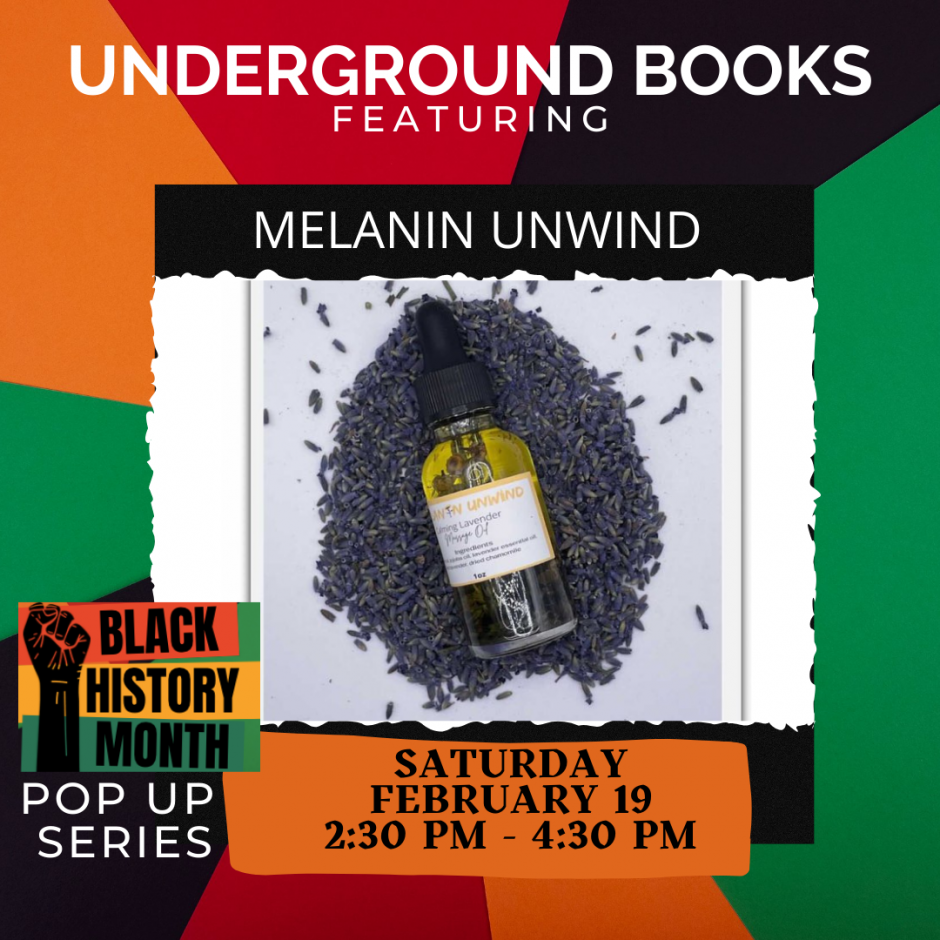 During the month of February, Underground Books is featuring several local black-owned vendors to celebrate Black History Month.
Please stop by the store to show your support of these talented and creative entrepreneurs.
Valisha is the owner of Melanin Unwind. Her skin care products are all natural, vegan, and cruelty free.
All of the containers and bags are reusable, sustainable and eco friendly.
Please stop by to visit!