Pop-Up Vendor: Flaming Gaia
Underground Books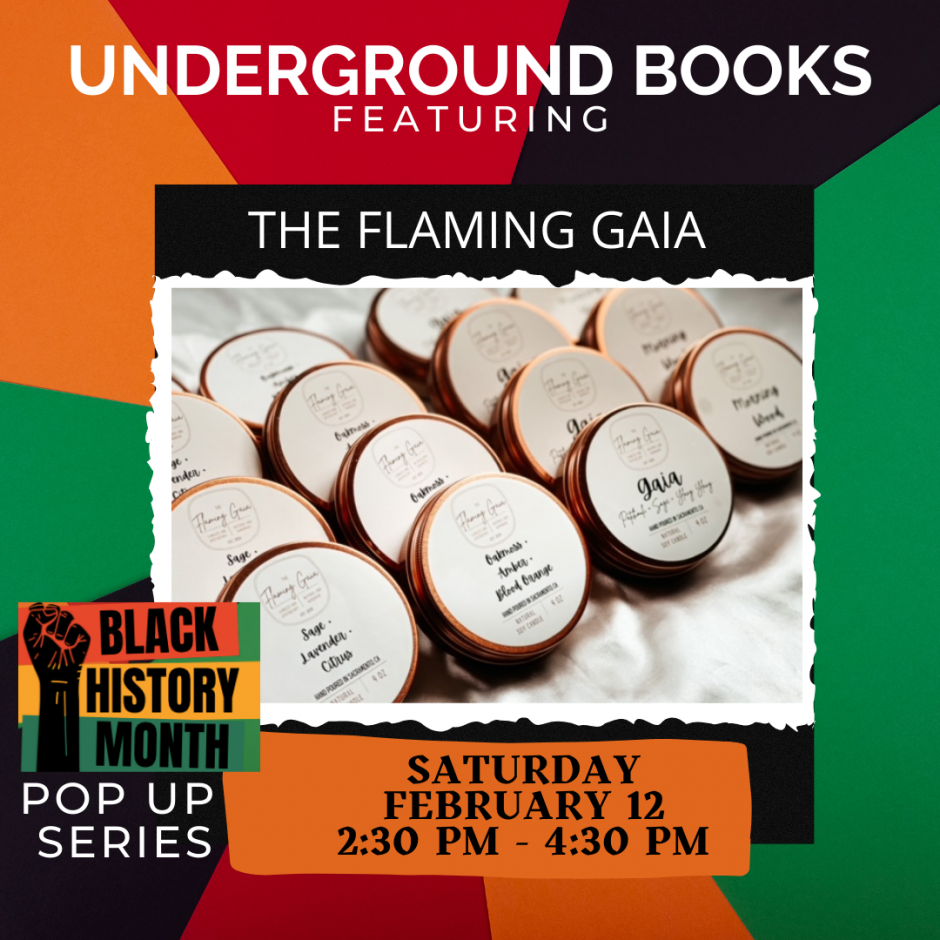 During the month of February, Underground Books is featuring several local black-owned vendors to celebrate Black History Month.
Please stop by the store to show your support of these talented and creative entrepreneurs.
The Flaming Gaia features home fragrances and more to help improve your wellbeing by using aromatherapy!
Please stop by to visit!