The Philharmonik Show
Saturday, April 15, 2023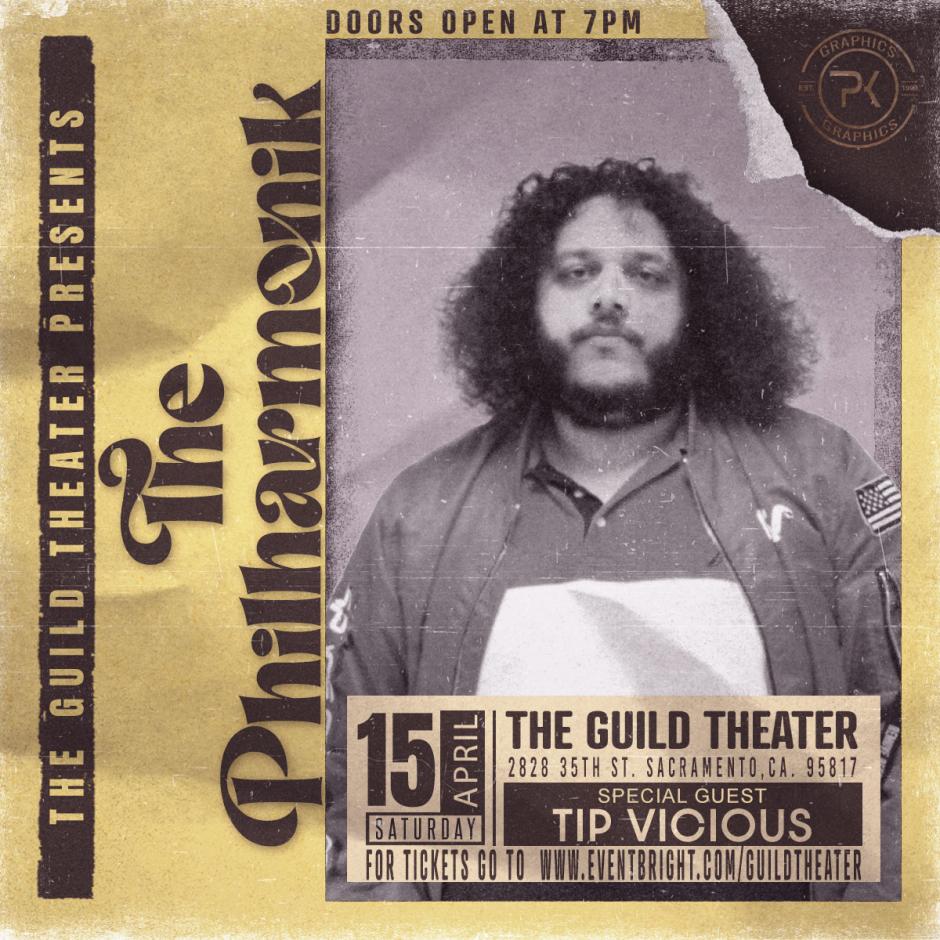 The Philharmonik Show
Sat. April 15th
VIP Seating Includes Front Row Seating & Meet & Greet After the Show
Guild Theater
Doors open at 7:00 pm
Show starts at 8:00 pm.
Host by: Dru Burks
Performing Live:
(Tip Vicious )
Headliner: ( Philharmonik)
Multi-Instrumentalist, producer, engineer, and artist, The Philharmonik brings a revitalizing sense of urgency and musical depth to the shallows of current mainstream music. Whether it's producing, rapping, singing, or engineering, The Philharmonik brings a refreshing style that leaves listeners with a sense of hope and confidence to continue on their path in life.
This is a 21 + Event. ( I.D. will be checked at the door)