People's Art Campaign Virtual Drawing
Underground Books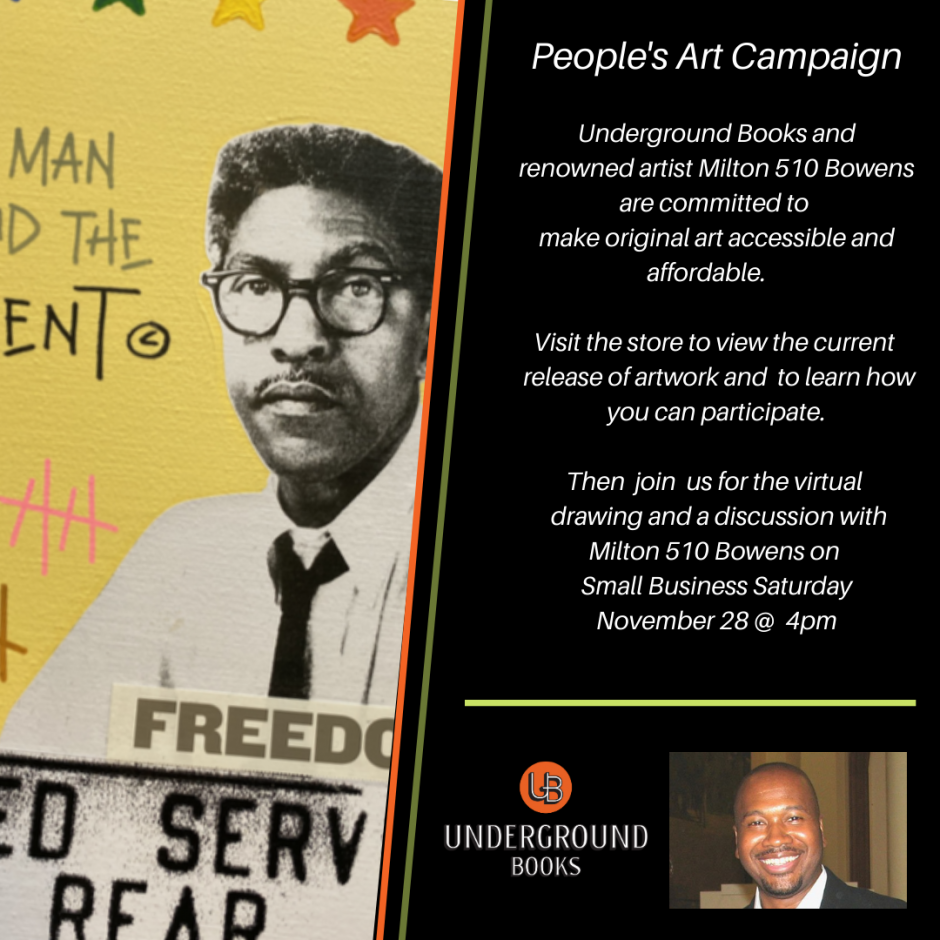 Please join us for this special virtual event with renowned artist Milton "510″ Bowens as he discusses the People's Art Campaign and his latest release featuring fifteen (15) mixed media paintings of prominent African American leaders in activism, politics, sports and civil rights.
Underground Books is committed to supporting literacy and helping individuals build generational wealth through the investment of fine art. In this effort, Underground Books has collaborated with artist Milton "510″ Bowens to create the People's Art Campaign which provides the community with an opportunity to acquire original art at an affordable price.
Following the discussion, those who are registered, will have an opportunity to purchase one of the art pieces through a virtual drawing. To register, please visit Underground Books before November 28 at 4pm to make an in-store purchase of $15 or more.
Visit the Underground Books website for more information about the People's Art Campaign including participation rules.