Legends of Courage: The Story of Rosemary Metrailer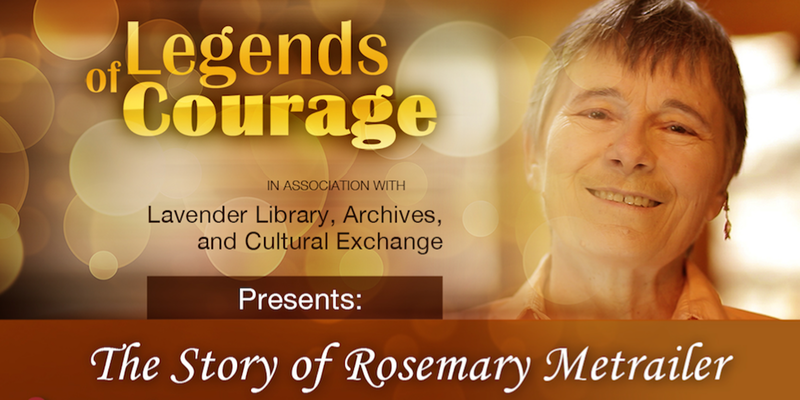 Guild Theater (2828 35th Street)
DUE TO LIMITED SEATING, PLEASE REGISTER.
The Story of Rosemary Metrailer weaves together interviews of Lesbian, Gay, Bisexual and Transgender (LGBT) trailblazers who sought to claim basic civil rights and build a Sacramento region enriched by their contributions. The saga of Ms. Metrailer includes a successful a lawsuit against Reverend Jerry Falwell (1986) and class action sex discrimination suit against McClellan Air Force Base (1988) on behalf of women employees. These civil rights accomplishments are set against the backdrop of Sacramento's social and political context from the 1960s to the recent Supreme Court ruling on gay marriage.
"The Story of Rosemary Metrailer" is part of the Legends of Courage project, an oral history and documentary film series of women and men who fought for LGBTQ equality and helped build our Sacramento community. Produced in association with the Lavender Library, Archives, and Cultural Exchange.
Visit the event website for tickets and more information