Indivizible Speaker Series
Year End Event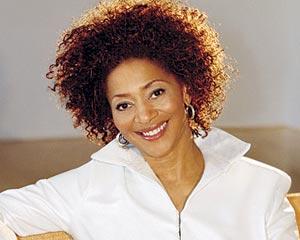 Location: The Guild Theater
Lecture and Book Signing with Terry McMillan
Terry McMillan was born and raised in Port Huron, Michigan, and discovered her love of literature while shelving books at the local library. She burst on to the literary scene in 1987 with her wildly acclaimed New York Times bestseller Mama, which won the Doubleday New Voices in Fiction award in 1986 and an American Book Award from the Before Columbus Foundation in 1987. Terry's signature humor, wisdom, and warmth made Waiting to Exhale, A Day Late and A Dollar Short, The Interruption of Everything, How Stella Got Her Groove Back, Getting to Happy, Disappearing Acts and Who Asked You? all New York Times Best Sellers. Waiting to Exhale and How Stella Got Her Groove Back were made into award winning major motion pictures that proved huge at the box office, and Disappearing Acts and A Day Late and A Dollar Short were adapted into successful made-for-TV movies. Terry was awarded an Essence Lifetime Achievement Award in 2008. Beloved by her fans, Terry's books have sold millions of copies worldwide.
Now Terry is back with I Almost Forgot About You, the story of one woman's plan to shake herself out of her midlife rut, and maybe, in reinventing herself and embracing the person she wants to be, find a second chance at love.
Admission is Free for current Indivizible members and $20 for non-members. Click here to RSVP or purchase tickets.