First Friday's KidZone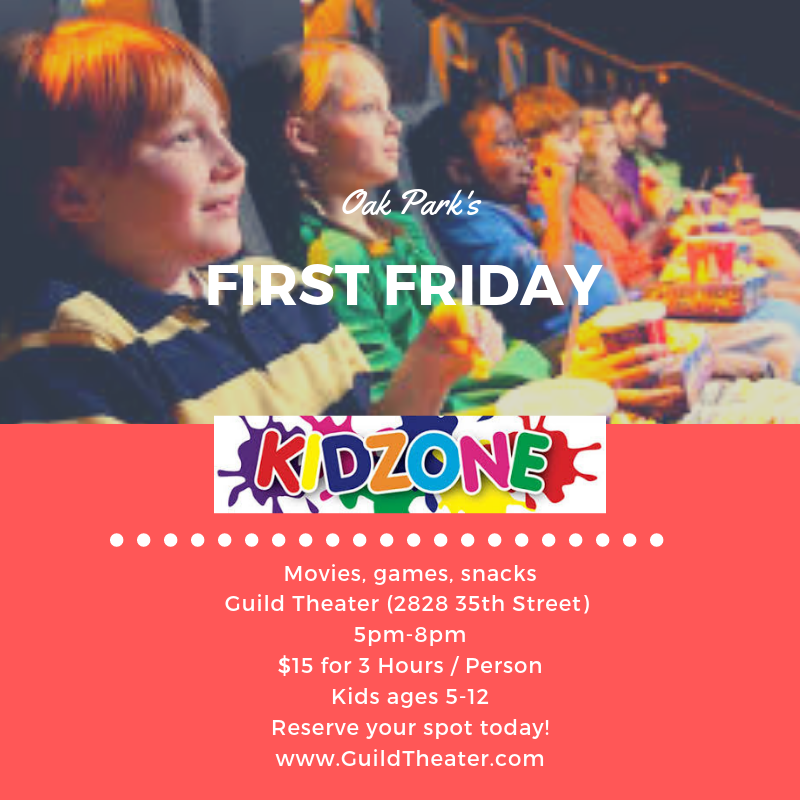 KidZone is a safe, fun place for kids to play and be entertained while parents enjoy the Oak Park First Friday events.
Parents can register online or at the Guild Theater (2828 35th) where their child / children to watch movies and play games with trained staff between the hours of 5pm-8pm.
Parents are required to sign a waiver and pay $15 for up to 3 hours.